Need a healthy sweet treat? Look no further! Mehjdool dates stuffed with almond butter and covered in rich, dark chocolate. These are both indulgent and healthy at the same time. This recipe is free from both sugar and gluten. Go on! Give them a try!
Like these stuffed dates? Try my thandai flavoured bliss balls.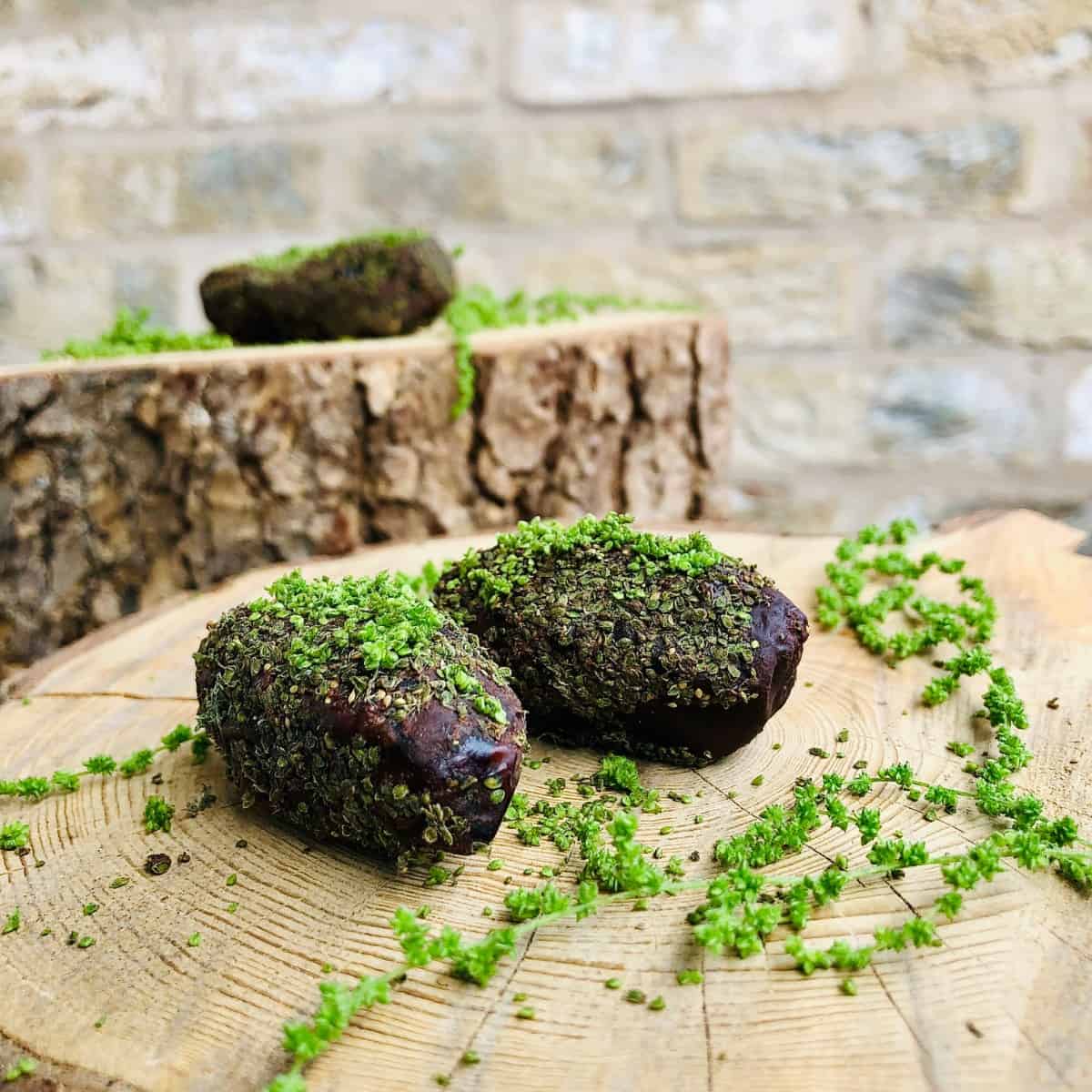 During the festive season in India, this is a popular healthy sweet treat that is often sent out as gifts. I am a bit of a fussy eater and initially turned my nose up at dates. However, these stuffed dates converted me. Trust me it will convert you as well.
The Benefits Of Nettle Seeds
Nettle seeds are considered an adaptogen herb in western cultures, that supports the adrenal glands and endocrine system. Nettle seeds help balance and boost energy levels, adding a grounded vigour to each day and working with adrenals. So incorporating them into recipes, be it meals, snacks, or a healthy sweet treat like these stuffed dates is a must.
Nettles are more famous for the sting, which usually keeps humans and wildlife at bay. However, they have too many health benefits to be ignored. With some gloves on as protection, you should definitely think about utilising these plants in your kitchen.
I have been enjoying the benefits of nettle leaves and seeds since last year, in fact I prefer nettle leaves to spinach now. As for the seeds, I carefully pick them off the stems and dry them before adding them to my porridge.
As with any wild food, please do your research and ID them correctly before consuming and always be mindful of the local ecosystem.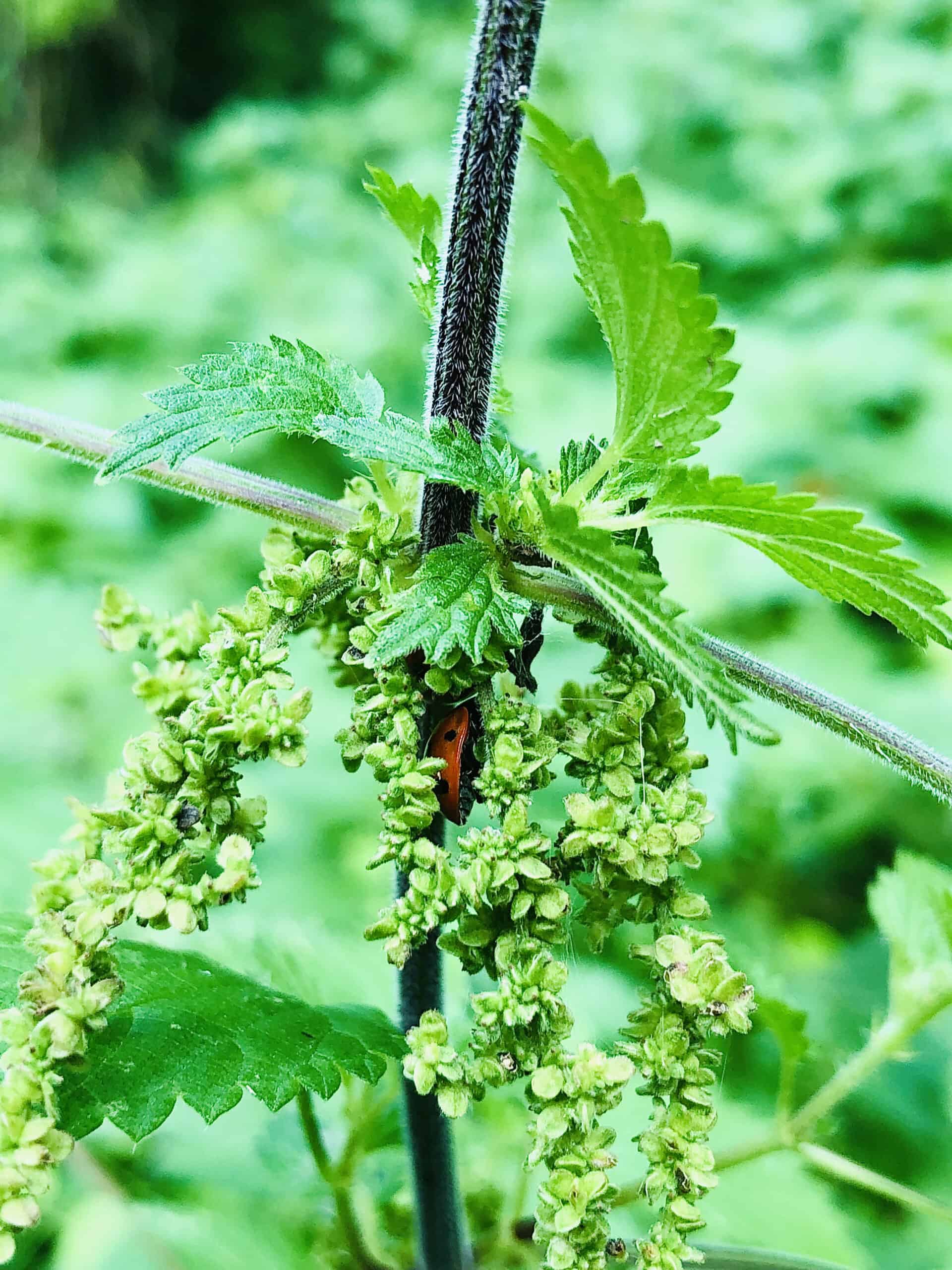 For this recipe I wanted to use fresh nettle seeds, for the flavour and colour. They add an earthiness to the dark chocolate, almond butter and dates. All-in-all, a guilt free healthy sweet treat so satisfy the odd craving.
How-To Video
Here is a video guide to making your healthy sweet treat!
📖 Recipe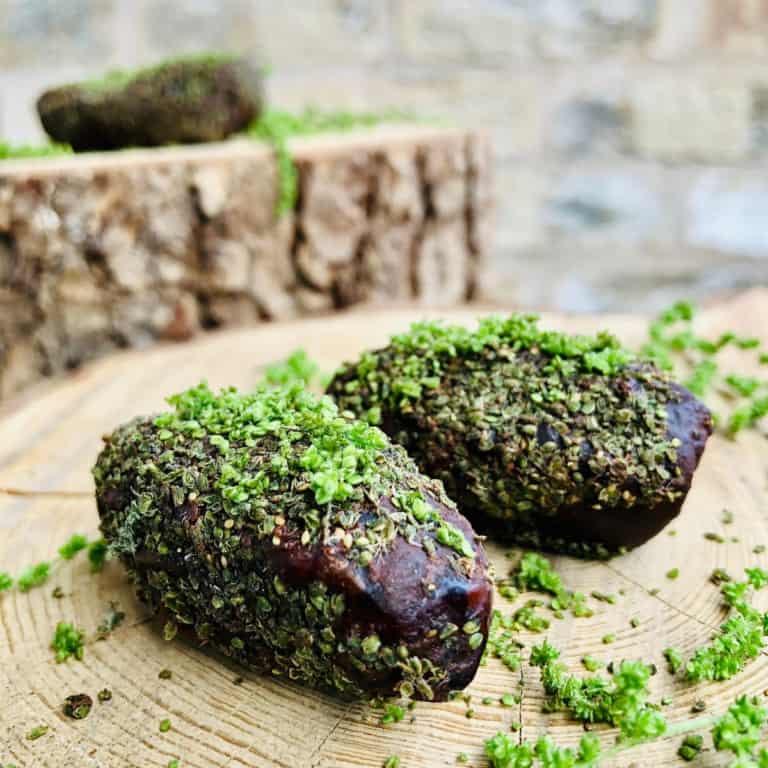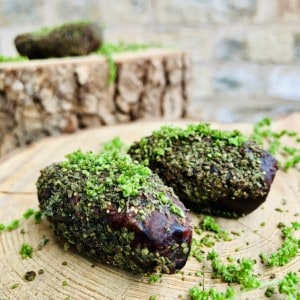 Healthy Sweet Treat. Dates Stuffed With Almond Butter, Covered in Dark Chocolate & Nettle Seeds
Got a sweet craving? Try these dates stuffed with almond butter and covered in dark chocolate. An interesting addition is the sprinkling of wild nettle seeds. These are very moreish!
Ingredients
12

Dates

80

gms

Almond butter

20

gms

Nettle seeds

100

gms

85 % Dark Chocolate
Instructions
Carefully gather the nettle seeds. Remove the seeds from the stem and set aside

In a pot bring water to a simmer. Place a heat-proof bowl on top and break the dark chocolate into it to melt.

While the chocolate is melting, cut the dates down the centre and remove the seed to create a cavity.

Fill about 3 gms of almond butter into the centre and close it shut. Remove any almond butter oozing out.

Once the chocolate has melted, remove from the heat and hot water pot.

On a plate scatter the nettle seeds and also set some aside in a bowl.

Coat each date with the melted chocolate. Remove and excess chocolate and place onto the plate with the nettle seeds. Add some nettle seeds from the bowl on top as well.

Repeat this process for all the dates. Once done refrigerate for the chocolate to set.

Once set, the stuffed dates are ready to be eaten. They can also be stored in the refrigerator for upto a week.
Healthy Sweet Treat Recipe Notes
Nettle seeds sting as well. Either wear gloves or carefully try to remove without applying too much pressure.
Of course, adding nettle seeds is optional, but highly recommended.
You can stuff the dates with any nut butter.
If you prefer you can use dark chocolate with less intensity, such as 58%. Milk chocolate will however not work, as it will not hold very well.