Rocky road is a classic no-bake cake. Usually made with digestive biscuits, chocolate, marshmallows, nuts and raisins; in this recipe, I have Indianised the traditional rocky road. Rocky road goes desi! This rocky road recipe uses gondh, an edible gum, and nankhatai, an Indian-style shortbread biscuit. I have used almonds, pistachio nuts, and rose petals to flavour this rocky road recipe. No baking is required - it sets in the fridge. What's more, this rocky road is vegan.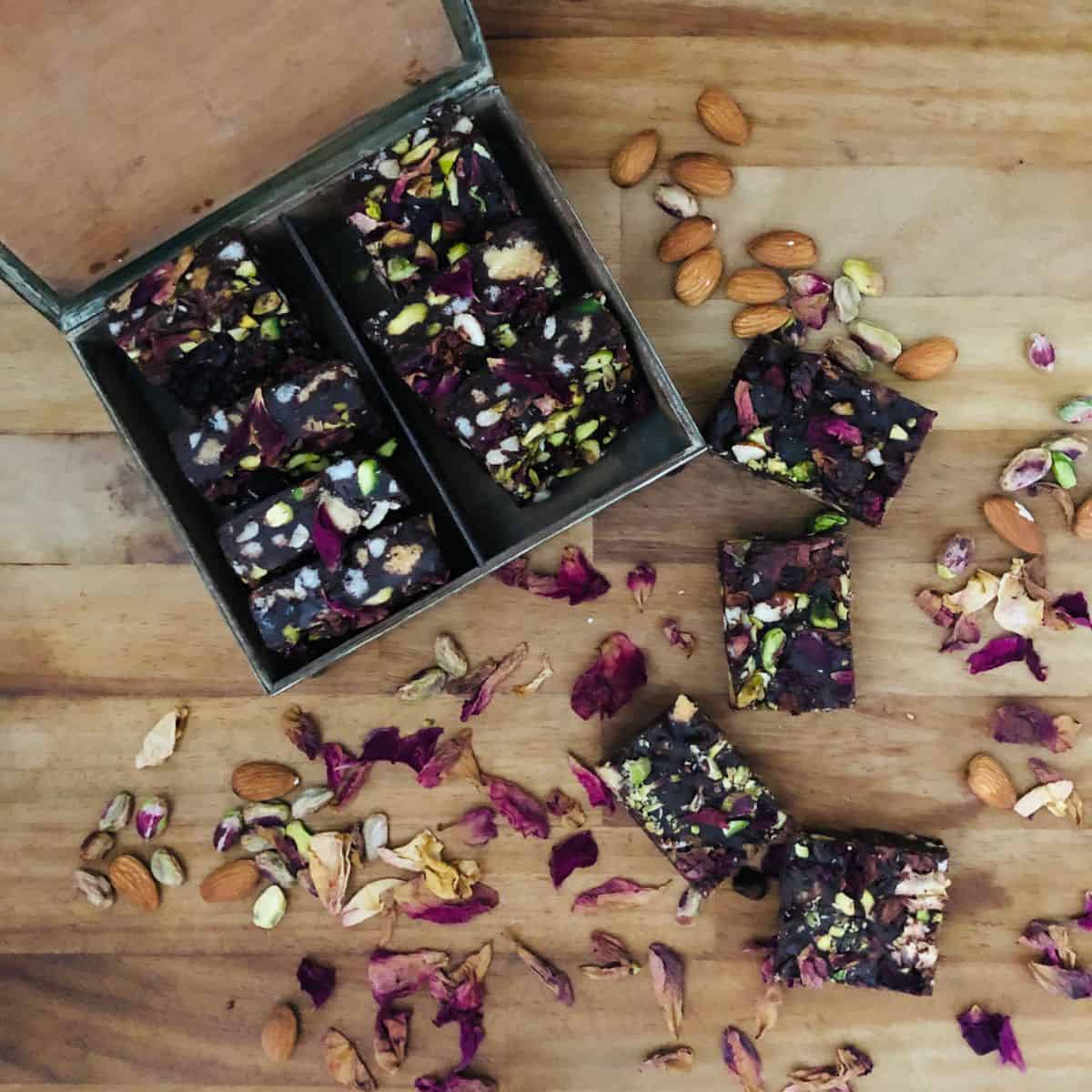 The rocky road has a fascinating history. Although American companies credit themselves with inventing the dessert, the earliest mention of it is from Australia in the 19th century. Confectionery spoiled on its long trip to Australia was mixed with nuts and chocolate to create a dessert. It was called a "rocky road" because of the long journey to Australia's gold fields. I guess this is an early example of reducing food waste!
In Britain, it can also be referred to as chocolate tiffin.
Jump to:
Ingredients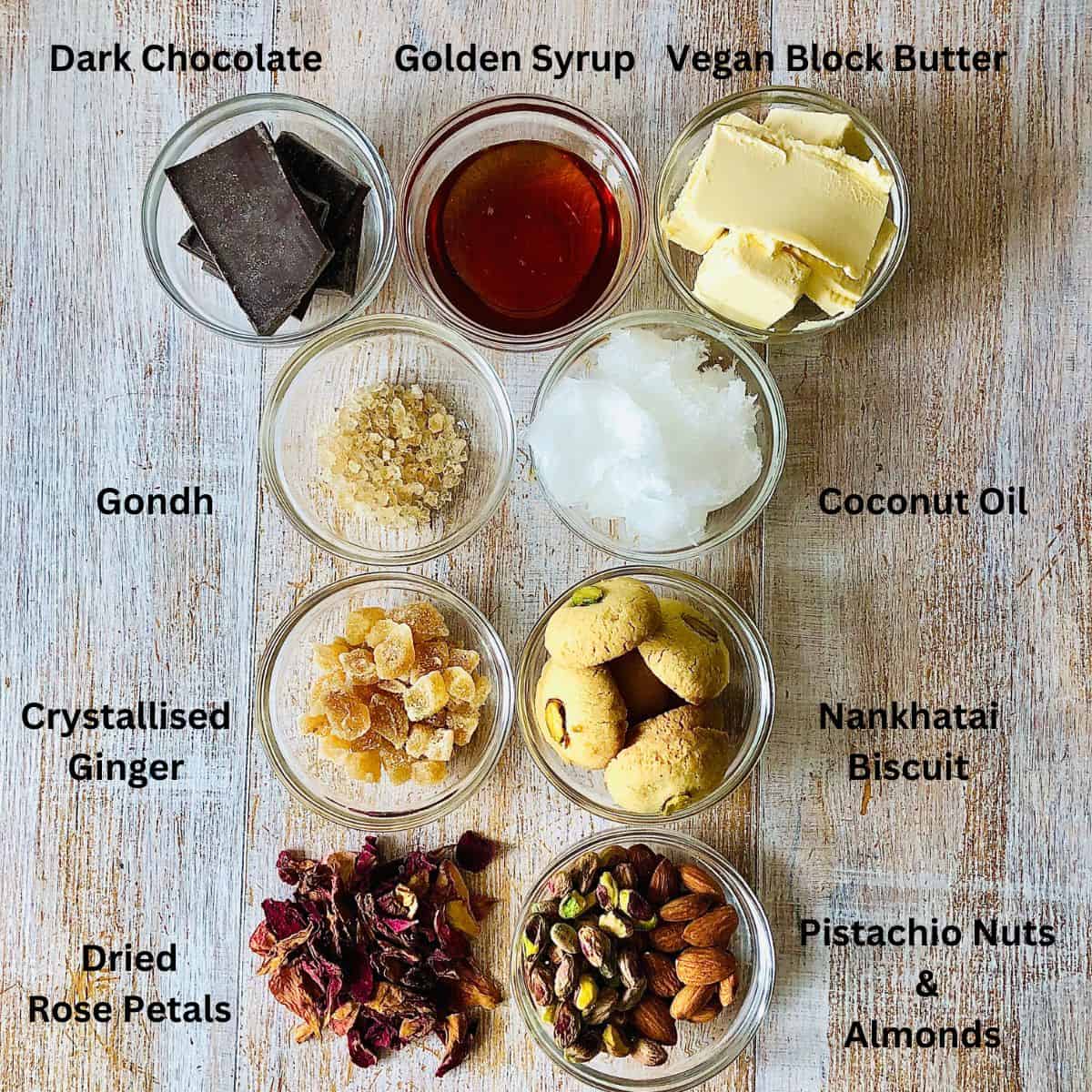 Dark chocolate
Golden syrup
Gondh
Pistachio nuts
Almonds
Rose petals (optional)
Vegan block butter
Crystallised ginger
Coconut oil
See the recipe card for quantities.
Instructions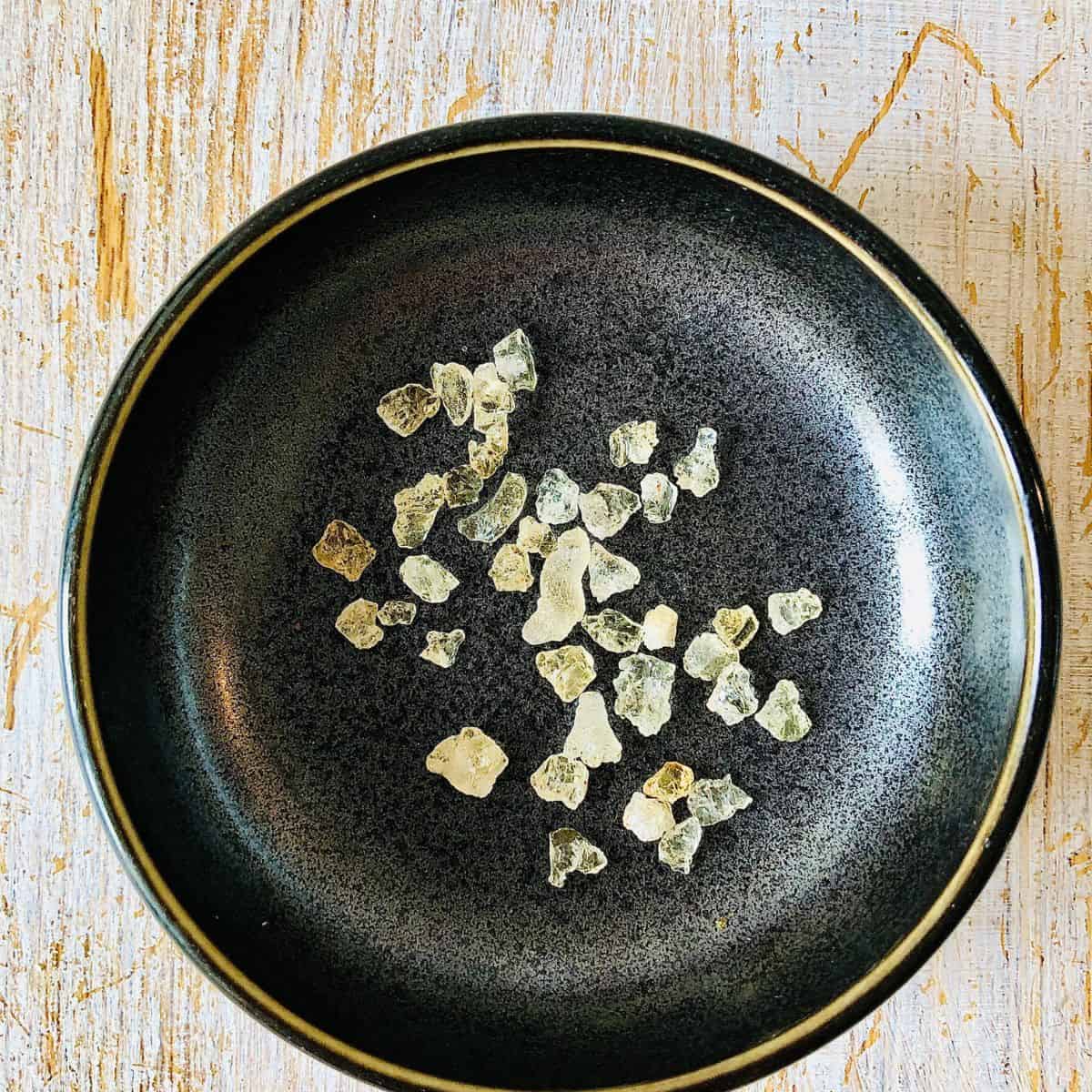 Gondh edible gum.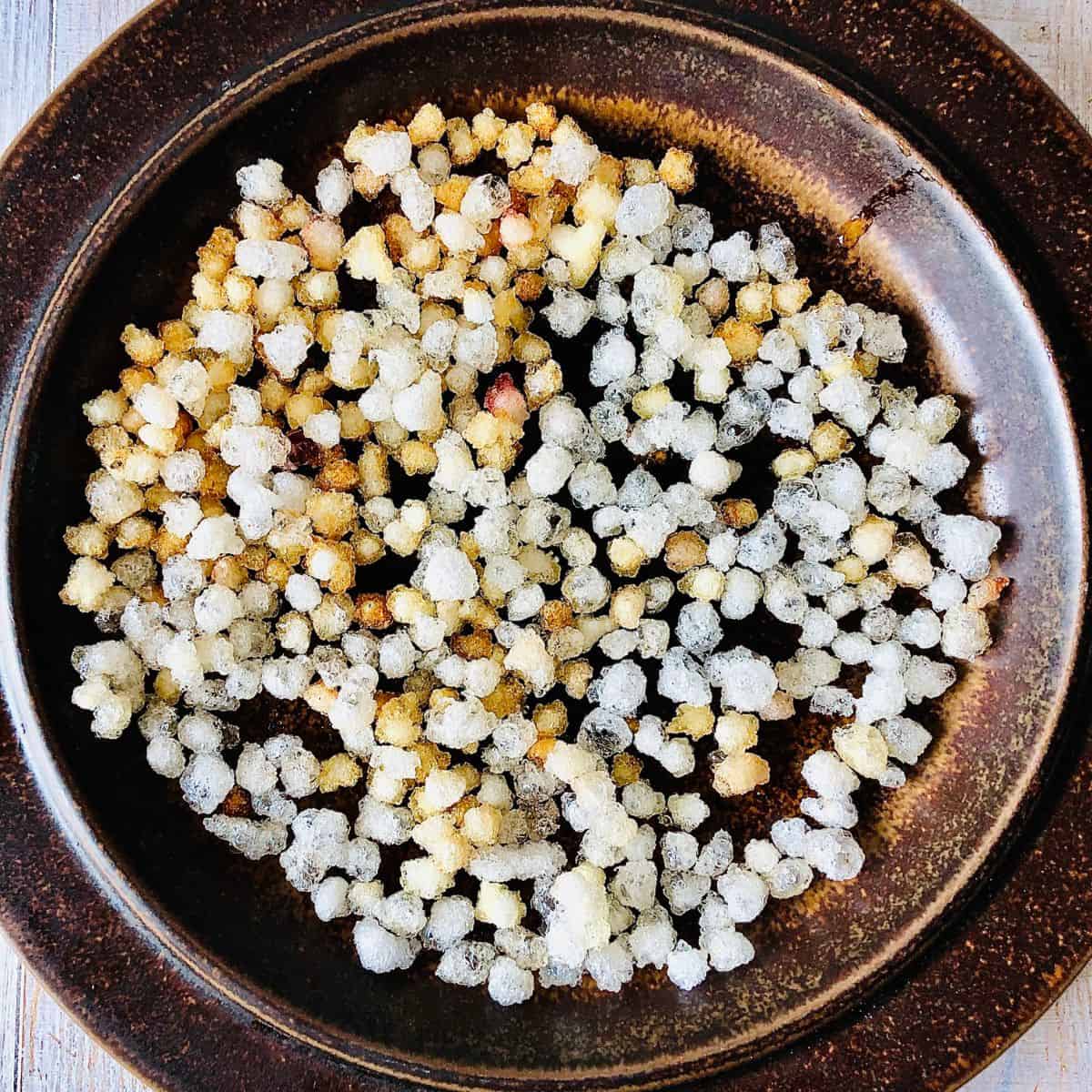 Heat the coconut oil in a pan over medium heat. Add the gondh in small quantities and fry until it puffs up. Once puffed, remove from the oil and allow to cool. Repeat until all the gondh has been fried. Don't fry them all at once, or else they will remain chewy inside. Set aside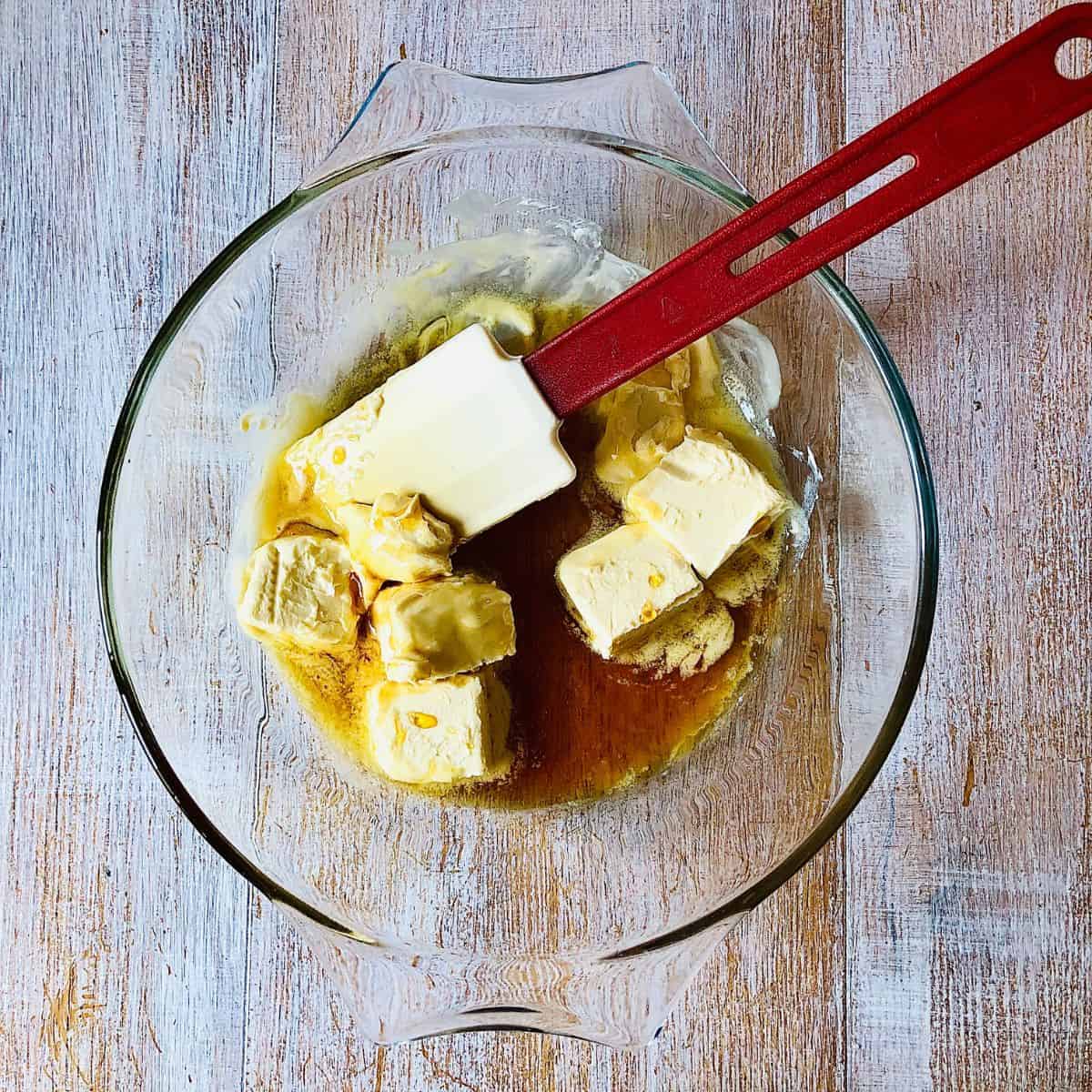 Melt the vegan block butter and golden syrup over low, gentle heat.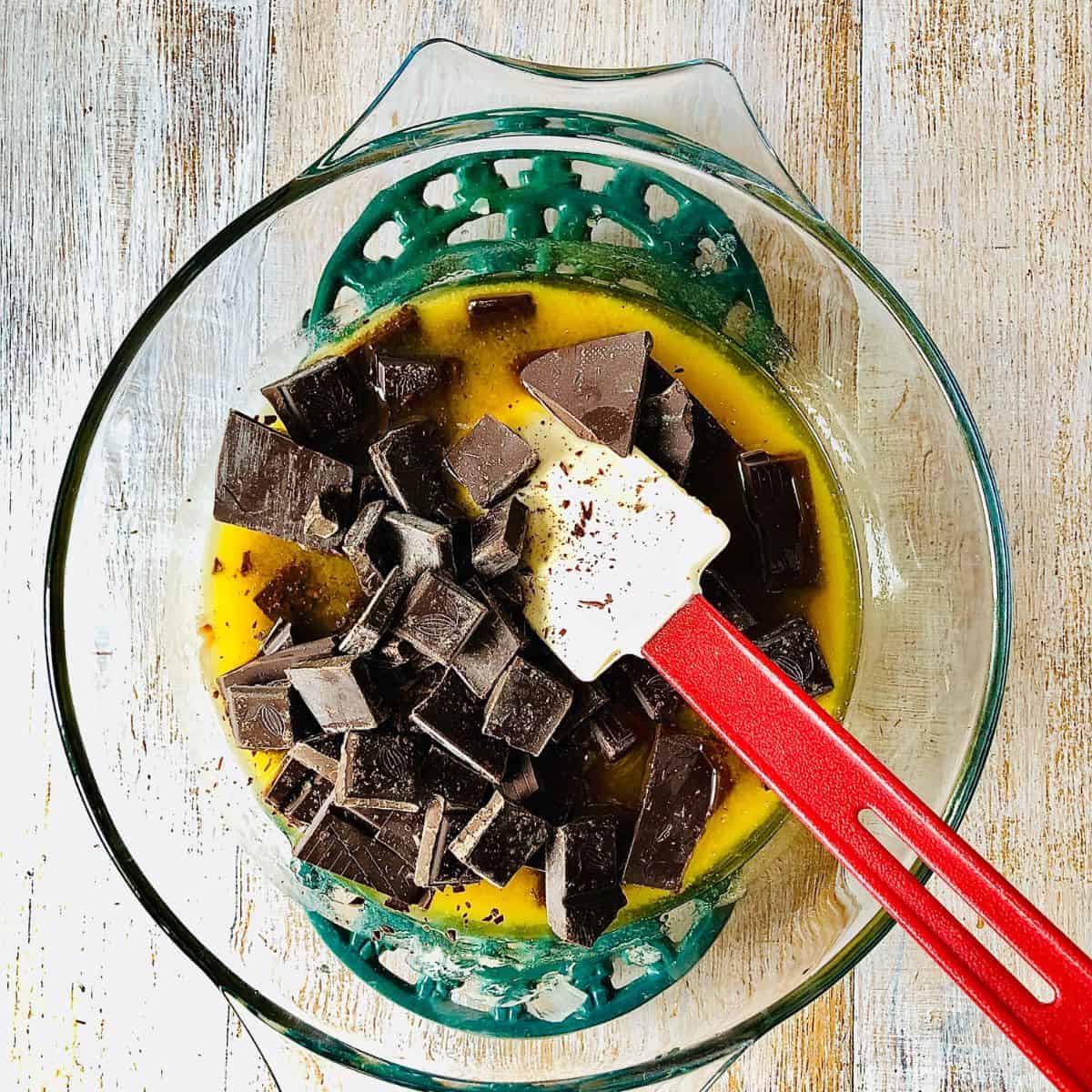 Again over a low, gentle heat, add the chocolate. Melt and mix to incorporate.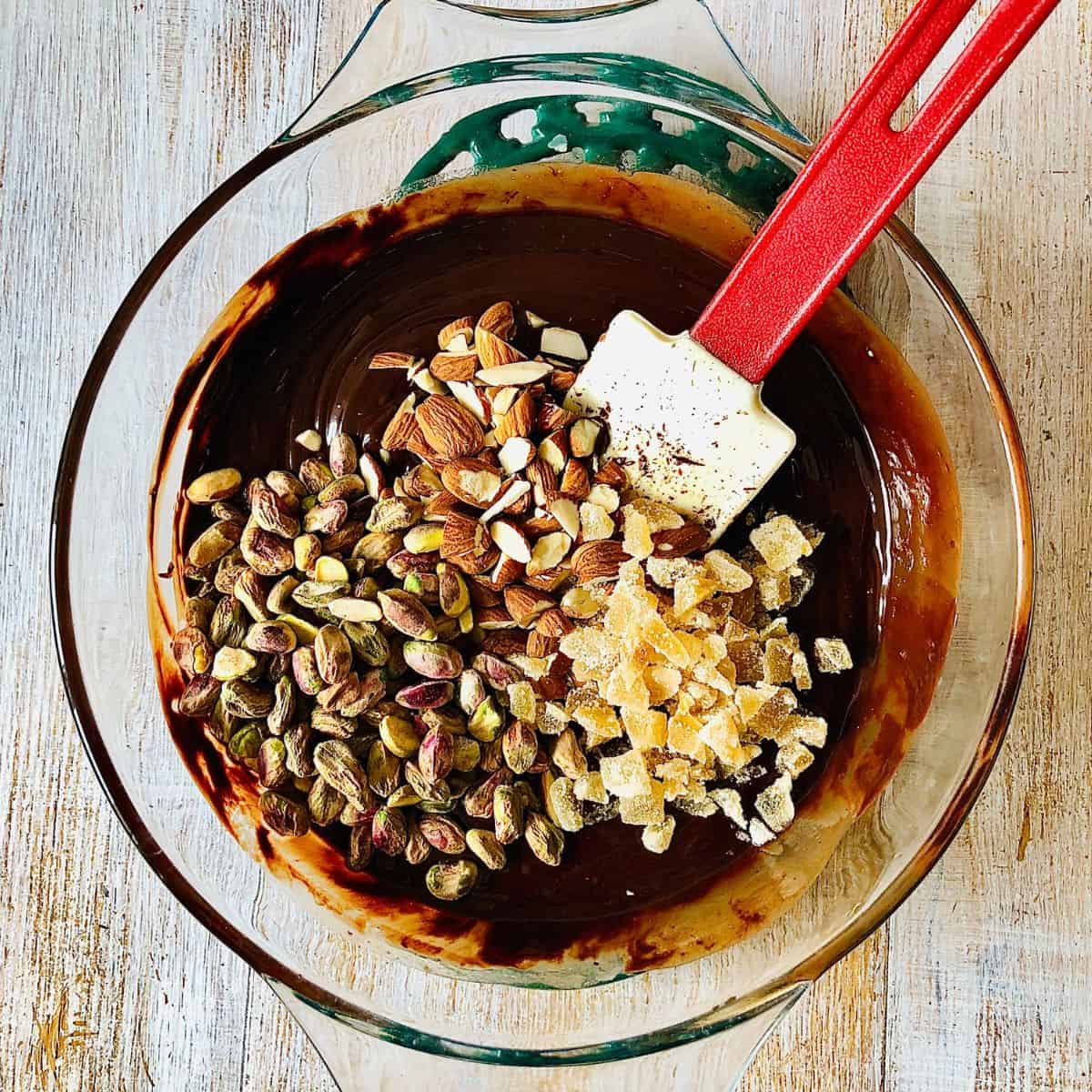 Add the chopped almonds, pistachio nuts and crystallised ginger and mix.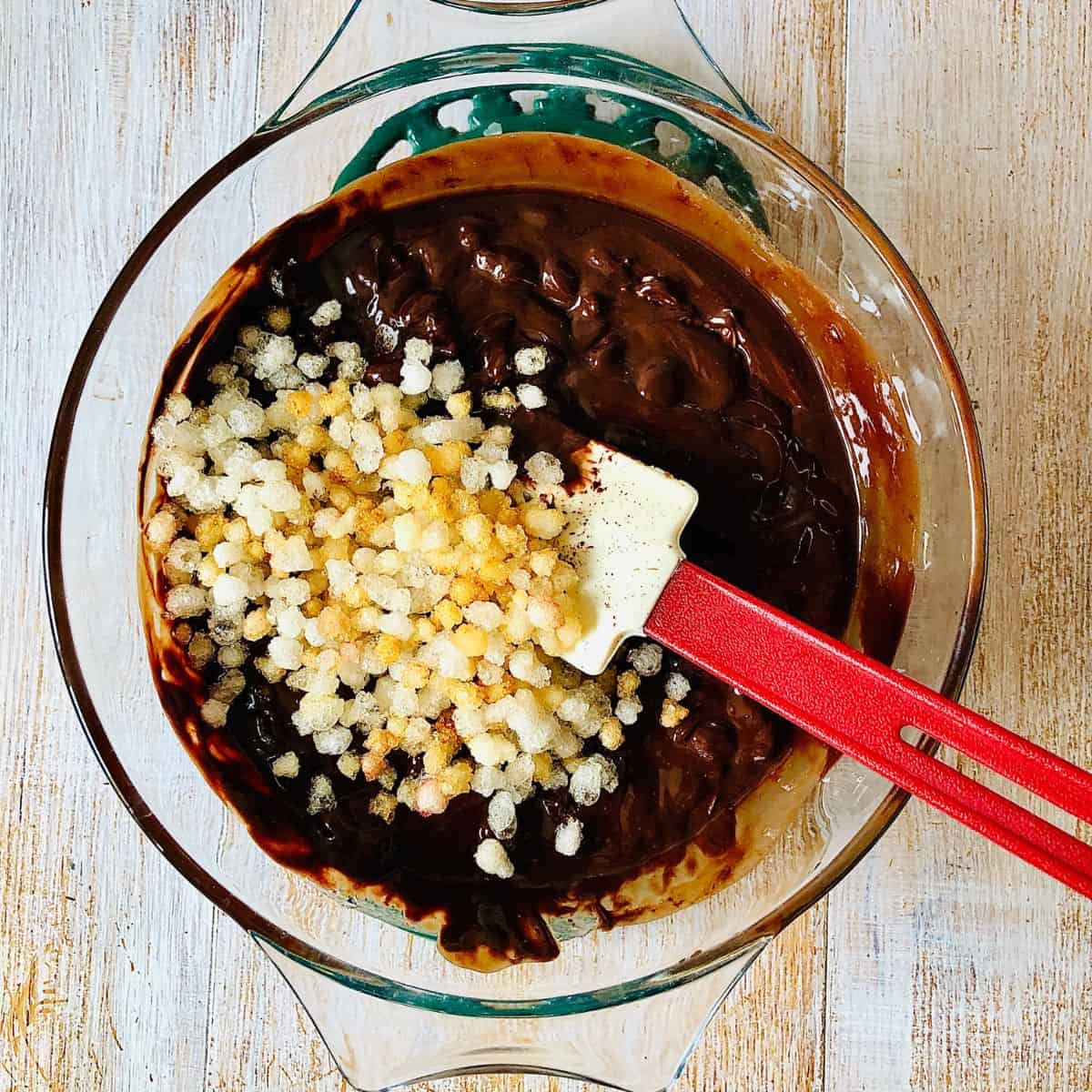 Then add the fried gondh and mix.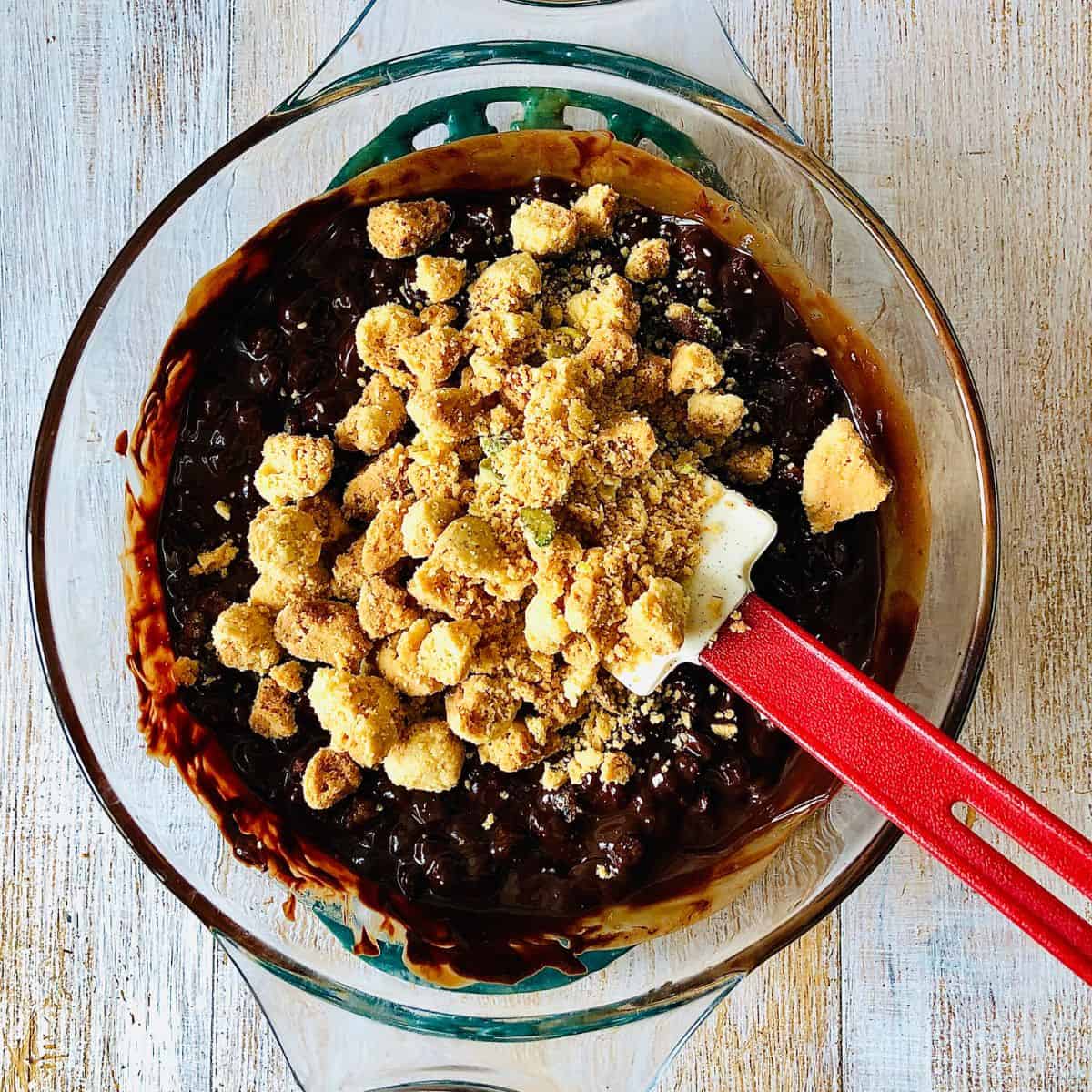 Finally, add the nankhatai biscuit and mix.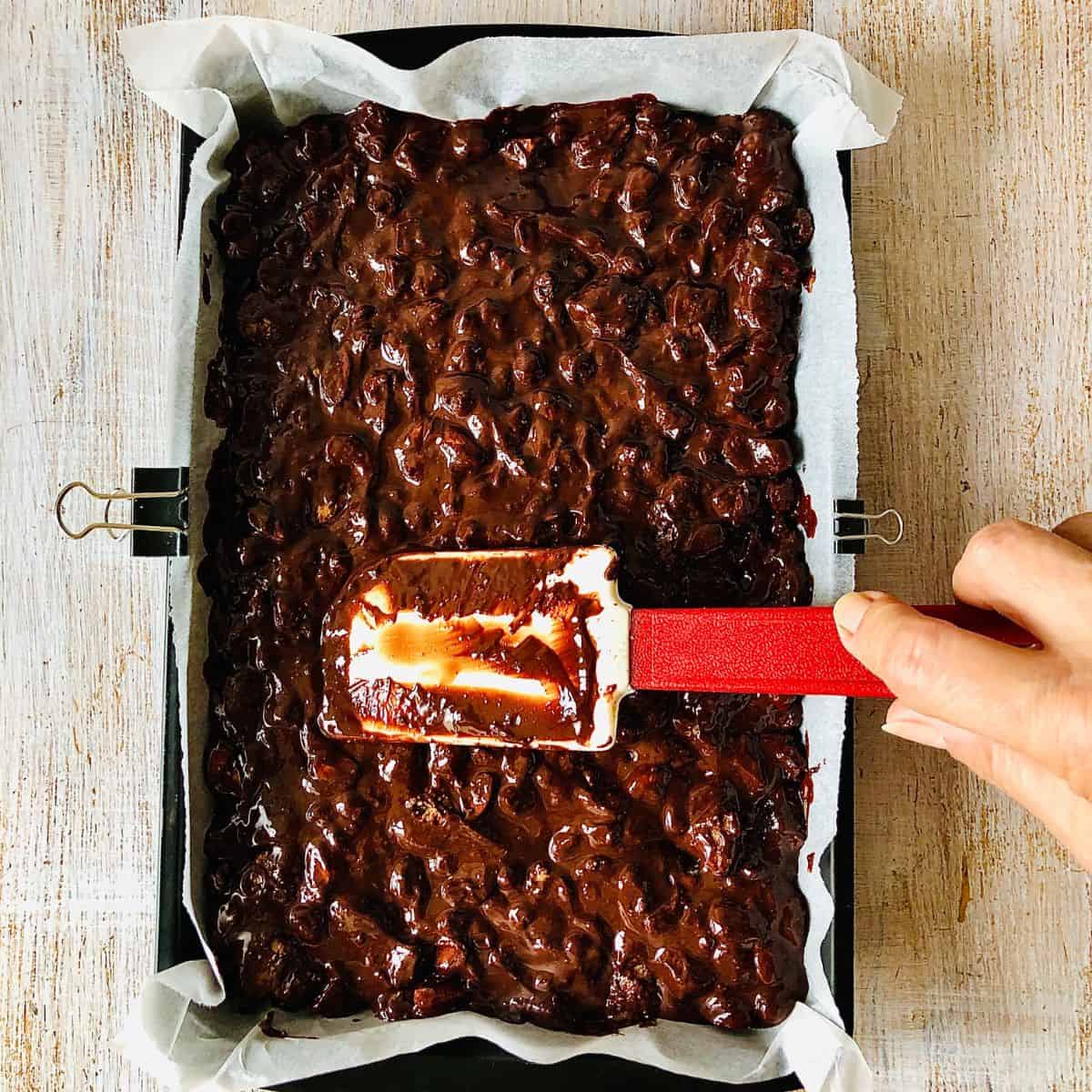 Transfer the mixture to the prepared baking tray and spread it out evenly.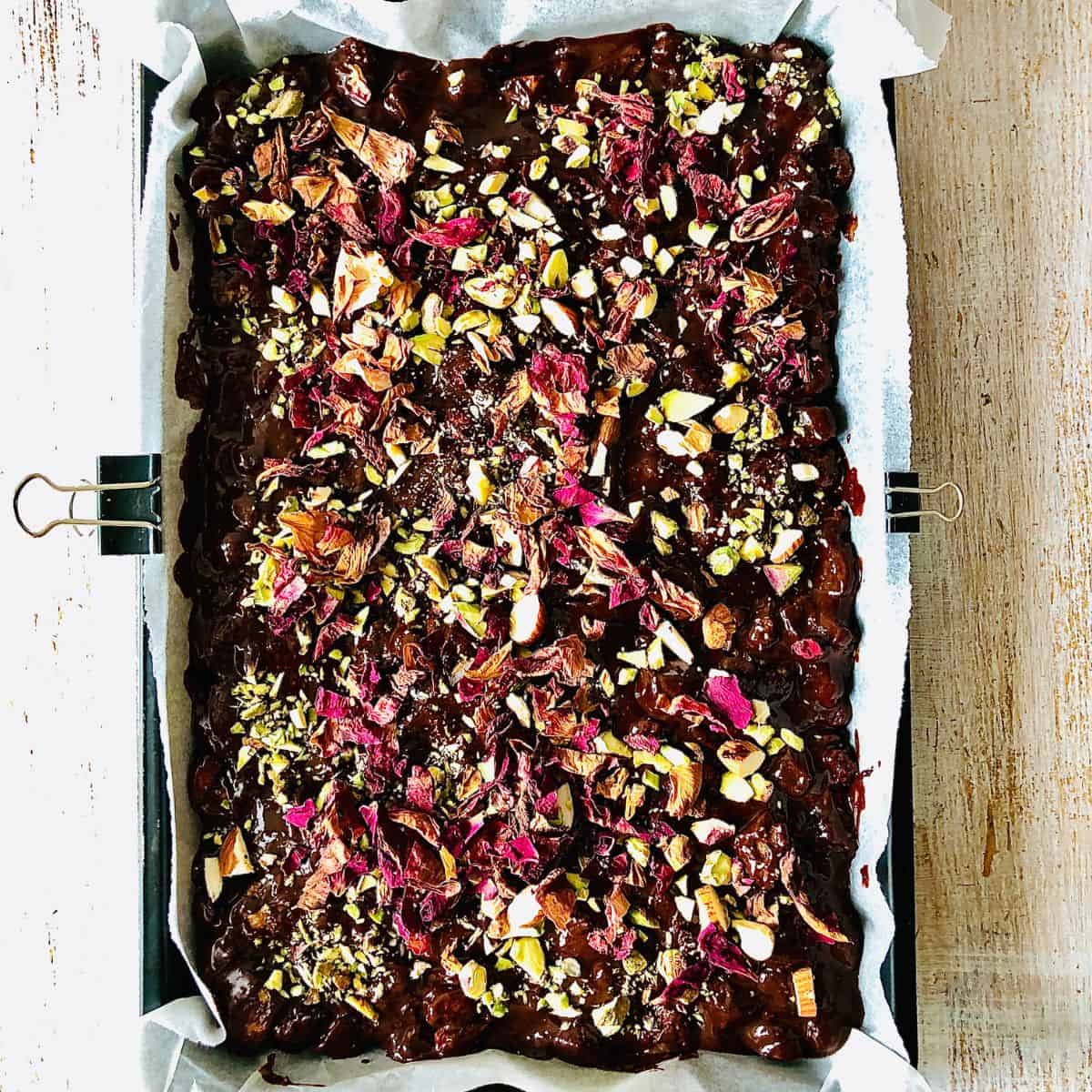 Sprinkle with some chopped pistachio nuts and dried rose petals. Omit the dried rose petals if you can't easily obtain them.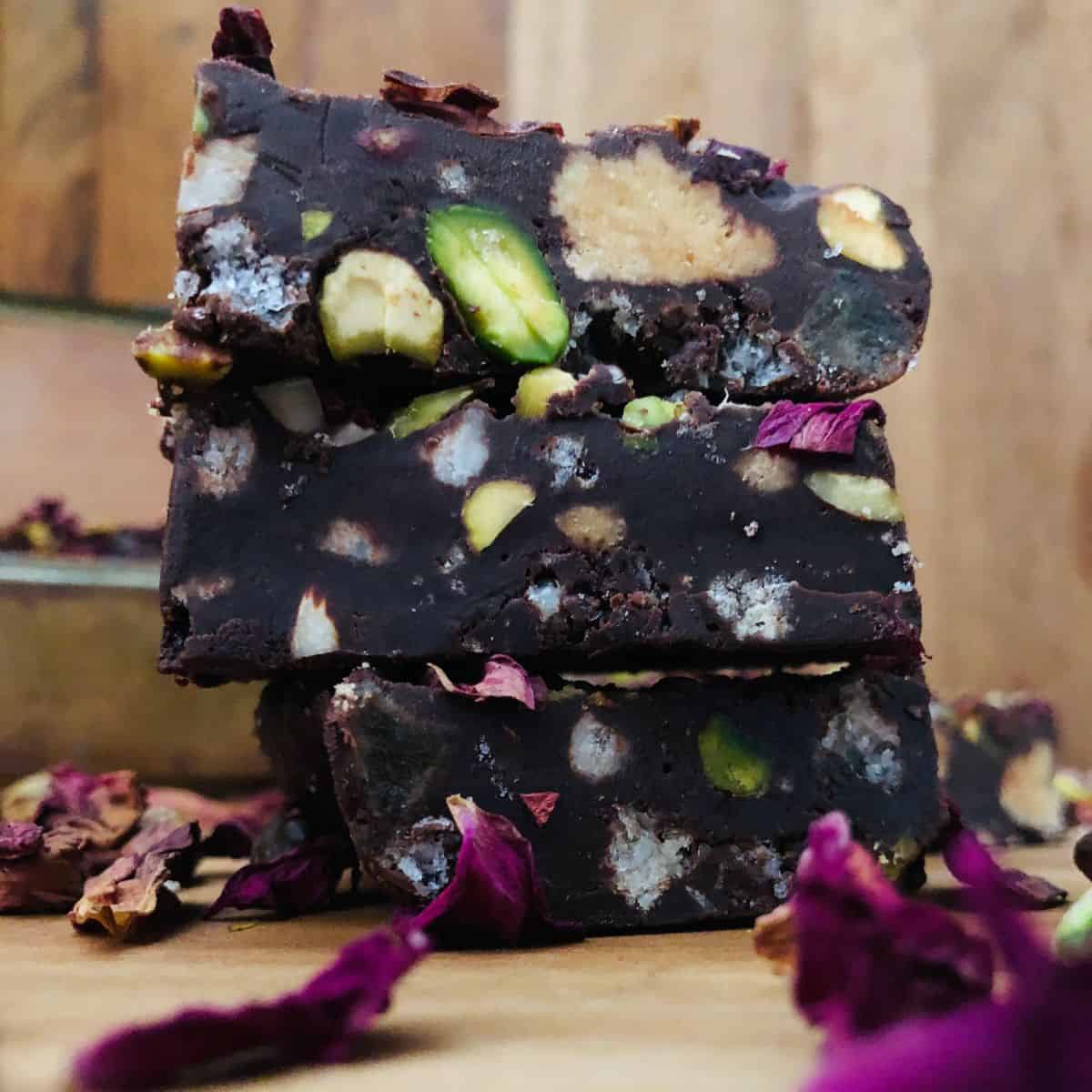 Refrigerate for six hours to set. Cut into squares when set. I cut mine into 18 squares of around 50 - 60g each.
Substitutions
If you don't want to make the nankhatai biscuits or don't have access to it, you can replace them with either digestive biscuits or any biscuit of your choice.
You can replace the Gondh, or edible gum, with vegan marshmallows.
Variations
The basis of this rocky road recipe is vegan butter, chocolate and a biscuit. The rest is up to you; you can use maple syrup instead of golden syrup and use your choice of nuts and flavours.
Equipment
As always, it is best to use digital scales to measure the ingredients as its the most accurate way, especially if you are baking.
You will need a baking tray to set the rocky road. I used a ten-inch by seven-inch baking tray.
Storage
You can make this recipe a week in advance. Store in an airtight container in the fridge.
You can freeze this rocky road. Make sure you cut it into smaller portions and freeze it in an airtight container with parchment paper between the layers. Just defrost in the fridge overnight, and do not refreeze once you have defrosted it. It can be kept frozen for up to three months.
Top tips
Make sure you have a tray ready lined with parchment paper before you start melting your butter.
Melt the butter, golden syrup and chocolate over a bain marie or very low heat. Stir the chocolate while melting, or else it may burn from the bottom. A bain marie is a method of heating gently in a hot water bath. In the case of this recipe, you would heat some water in a saucepan and then place a glass bowl in the water. The butter, golden syrup and chocolate would melt in the glass bowl.
FAQ
What is Gondh?
Gondh is an edible, natural gum from gum-producing plants in the Middle East and parts of India. It is often used in Indian baking as an emulsifier, stabiliser, or to add texture to a recipe. You will find gondh to purchase in shops selling Indian foods if you live in the UK, like me, or another non-Indian / middle eastern country.
What is Nankhatai?
Nankhatai means bread (naan) biscuit (khatai). It is an Indian biscuit similar in texture to shortbread - soft and crumbly. Traditionally it is made with ghee, giving it a shortbread texture; however, coconut oil can be used as a non-dairy alternative to achieve the same texture, as I have done in this recipe.
📖 Recipe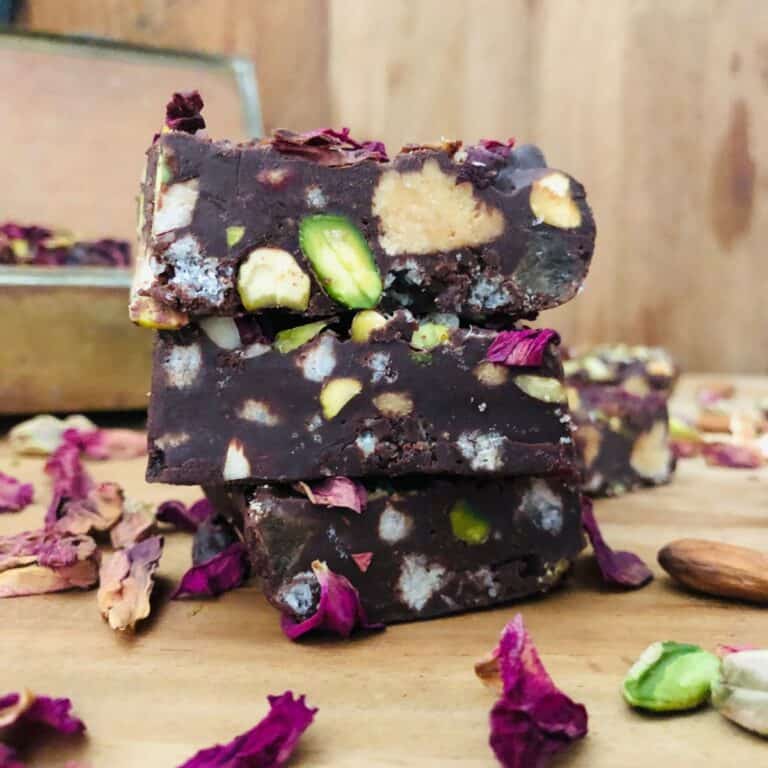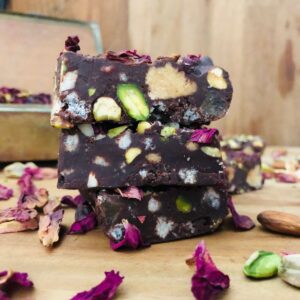 Easy Rocky Road Recipe
A vegan, Indian-inspired version of the classic chocolate cake.
Equipment
1 Baking tray

10 inches by 7 inches
Ingredients
300

g

Dark chocolate

60

g

Golden syrup

10

Nankhatia biscuits

See my nankhatai biscuit recipe

10

g

Gondh

Edible gum

70

g

Pistachio nuts

50

g

Almonds

1

Handful

Rose petals

125

g

Vegan butter (block, not spreadable)

40

g

Crystallised ginger

50

g

Coconut oil

For frying Gondh
Instructions
Line your baking tray with parchment paper, including the sides.

Heat the coconut oil in a pan over medium heat. Add the gondh in small quantities and fry until it puffs up. Once puffed, remove from the oil and allow to cool. Repeat until all the gondh has been fried. Don't fry them all at once, or else they will remain chewy inside. Set aside

Roughly chop the pistachio and almonds. Break the nankhatai and chocolate into smaller pieces

Melt the butter and golden syrup in a pan over low, gentle heat.

Add the chocolate pieces and stir until it melts (still over low heat).

Once the chocolate has melted, add the chopped nuts and crystallised ginger and mix well.

Add the nankhatai and mix.

Transfer the mixture to the prepared baking tray. Spread evenly in the tray.

Sprinkle over some chopped pistachios and scatter over the rose petals. Press everything down gently.

Place in the refrigerator for six hours to set.
Nutrition
Calories:
187
kcal
(9%)
Carbohydrates:
18
g
(6%)
Protein:
6
g
(12%)
Fat:
14
g
(22%)
Saturated Fat:
8
g
(50%)
Polyunsaturated Fat:
1
g
Monounsaturated Fat:
4
g
Trans Fat:
0.01
g
Cholesterol:
1
mg
Sodium:
5
mg
Potassium:
1182
mg
(34%)
Fiber:
6
g
(25%)
Sugar:
10
g
(11%)
Vitamin A:
23
IU
Vitamin C:
0.2
mg
Calcium:
24
mg
(2%)
Iron:
2
mg
(11%)
Food safety
In a professional kitchen, food hygiene and safety are top priorities, and from the beginning of my training, I practised good habits and routines. Of course, practising good food hygiene and safety at home is also essential. Here are some fundamental practices to adopt in the kitchen.
Wash your hands regularly while preparing, handling and cooking food.
Wipe down countertops and high-contact points regularly.
If you cook meat and fish, do not use the same utensils on cooked food that previously touched raw meat. Use separate chopping boards for meat and fish. Wash your chopping boards immediately after use.
Thoroughly cook food to a minimum temperature of 165 °F (74 °C).
Don't leave food at room temperature for extended periods (more than 2 hours).
For more details regarding food hygiene and safety in the home, visit the UK Government's Food Standards Agency webpage.