If there is an ingredient that is a must-have in my home, it is gram flour. I always need to have a bag. Why you may ask? It's versatile, gluten-free and healthy. You can turn it into flatbread, such as this Tikda, a chilla (pancake) or kadhi (curried gram flour and yoghurt sauce) or use it to bind ingredients and even make a cake. It is my go-to for a quick meal, especially dinner when I want to eat something light.
This tikda flatbread recipe is one of my childhood favourites.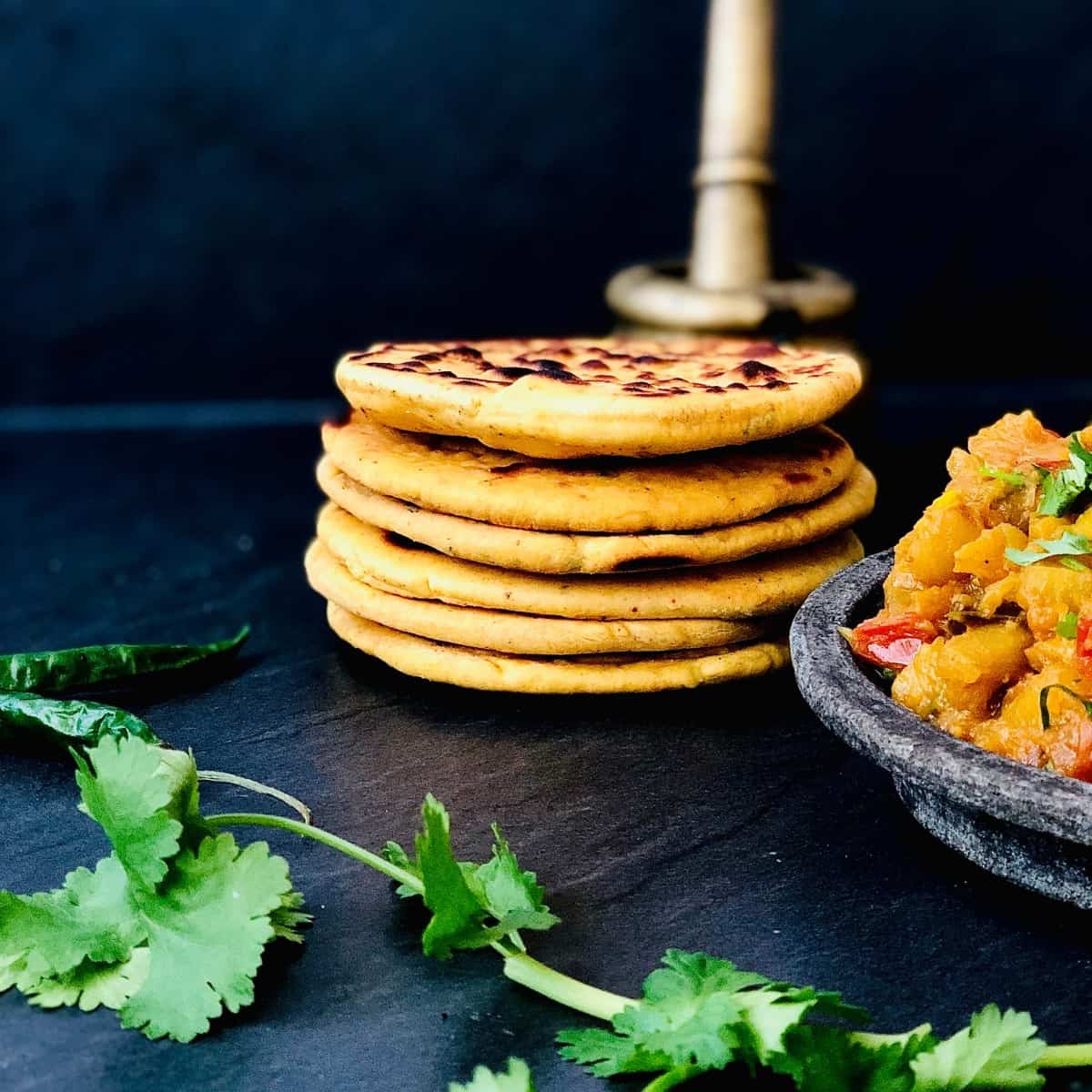 Usually, it is paired with ghutva baigan or baigan bharta. Baigan is aubergine in Hindi, and bharta or ghutva is a mash; however, the cooking process for both recipes is different. Bharta is quite similar to a baba ganoush. I usually eat this with yoghurt and a potato mash. The tidka, however, is what made me enjoy this meal.
Tikda flatbread is made with besan or gram flour dough mixed with mustard oil and herbs. This gives it a unique smoky flavour and is buttery and, I would say, almost flaky. Perfect for scooping up a mash, whether potato, aubergine, or even marrow. Why not try it with my marrow ghutva or tarbooz ki subzi.
How-To Video
Here is a video guide to making your Tikda.
📖 Recipe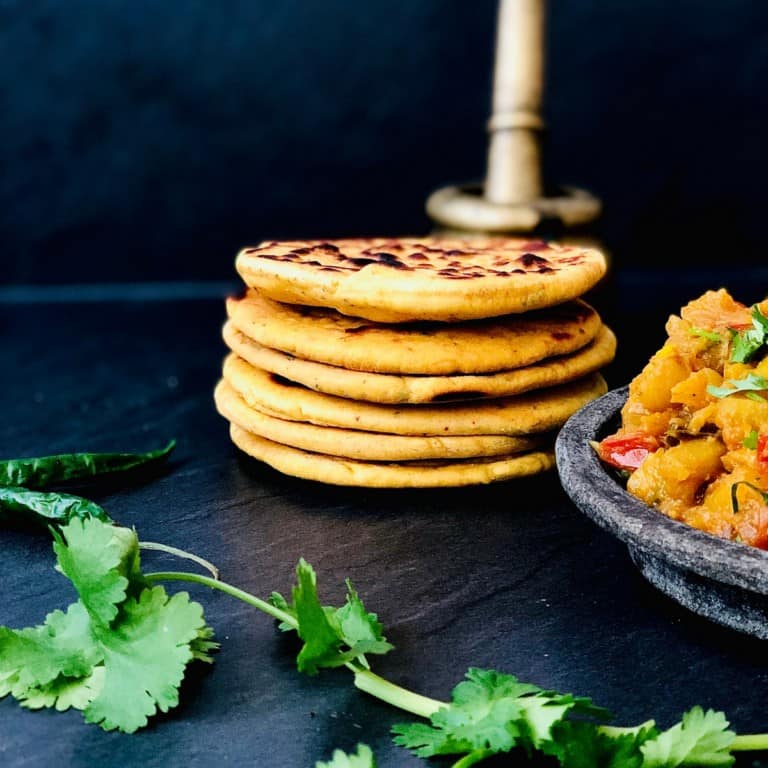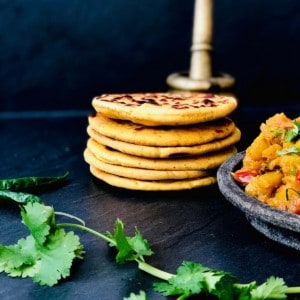 Tikda Flat Bread
Gram flour flat bread with herbs and spices
Ingredients
200

gms

Gram flour

1

tsp

Dried fenugreek leaves

½

tsp

Kala namak

¼

teaspoon

Red chilli powder

1

tablespoon

Mustard oil

50

ml

Water

room temperature
Instructions
In a bowl add the gram flour, fenugreek, kala namak, chilli powder and mustard oil

Gradually add the water and mix to form a dough.

Transfer to a counter top and briefly knead.

Roll out dough and cut into seven equal portions.

Roll each piece into about 3 inch diameter and a quarter inch thickness.

Heat a pan over medium high heat.

Transfer the rolled flat bread into the pan and cook for a minute or so. Then flip. The bread should have turned a lighter colour and will have a few brown spots. Brush the cooked side with oil, flip again and cook. Repeat with the other side.

Once all are cooked, they are ready to be served.
Tikda Flat Bread Recipe Notes.
You can replace the mustard oil with any oil; however, the mustard oil gives the flavour.
Dried fenugreek gives this flatbread its unique flavour. If you want, you can omit it; however, there will be a loss of flavour. You can replace it with any other dried herb and create your unique flavour. Or, instead of herbs, you can use carom seeds to add flavour to this bread.
It's ok to keep this flat bread at room temperature for a day or two or store it in the fridge in an airtight container for up to three days.