One of the key foundational ingredients for any soup, stew or sauce is the stock. Because of this, in a professional kitchen, chefs view stocks as liquid gold. Here I'll show you how to make vegetable stock from scraps. You can save some money and know exactly what is going into your stock.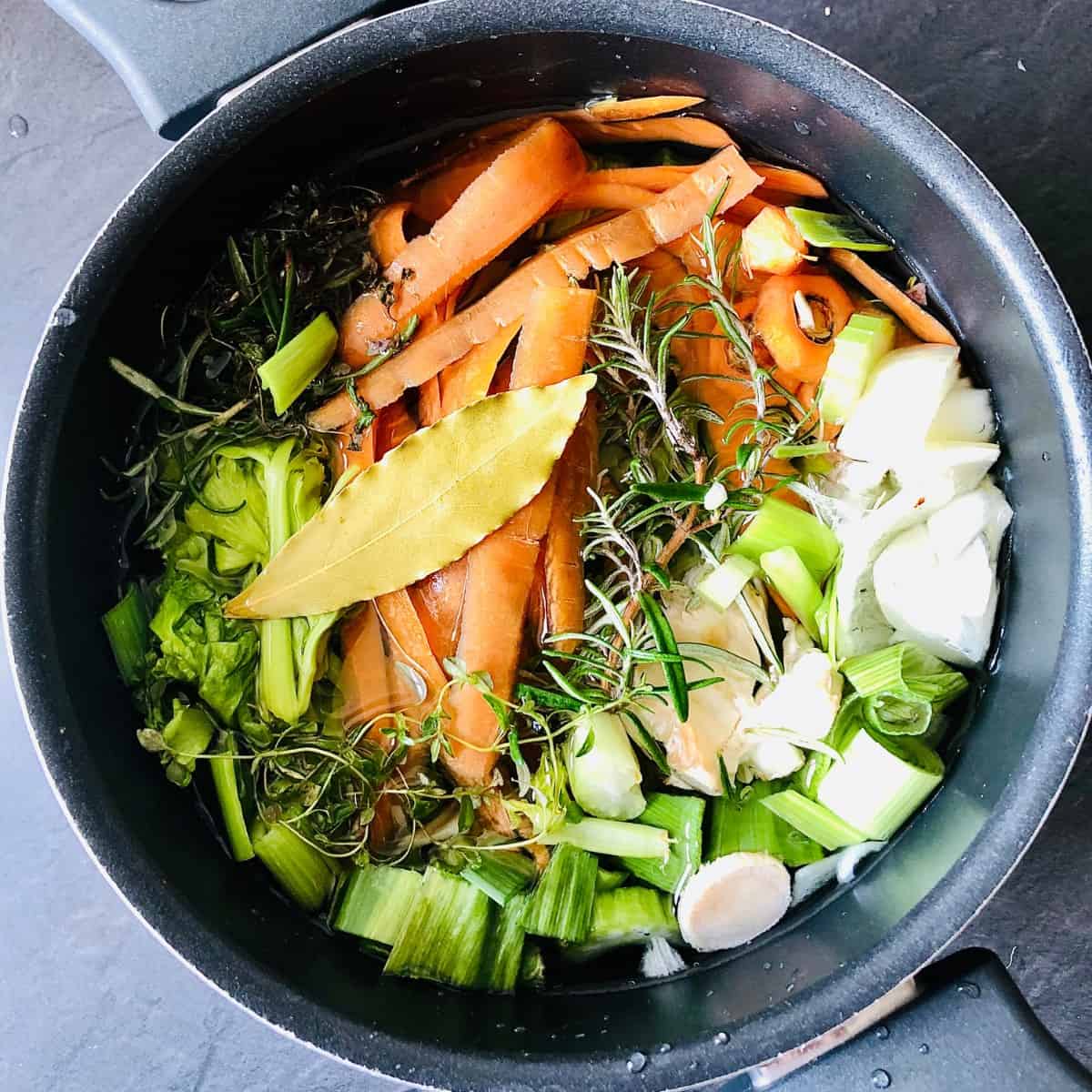 When making vegetable stock in a professional kitchen we usually follow a few rules. Firstly, only vegetables like carrots, onions, garlic, leeks and celery are added in order to make a clear stock. Vegetables like cabbage scraps are never added as they turn the stock cloudy.
At home though, I use a wider range of veg scraps in my stock (don't use potato peel though.) I'll save the scraps up over a few days prior to making by storing them in the freezer. In order to make my vegetable stock flavourful I add herbs, perhaps a few sprigs of rosemary, bay leaves and peppercorns.
Store bought stock often has salt added. The great thing about making your own is that you can control the salt content and even omit it completely as in this one.
Of course, in your recipes you can use water instead of stock, but then you will loose out on flavour.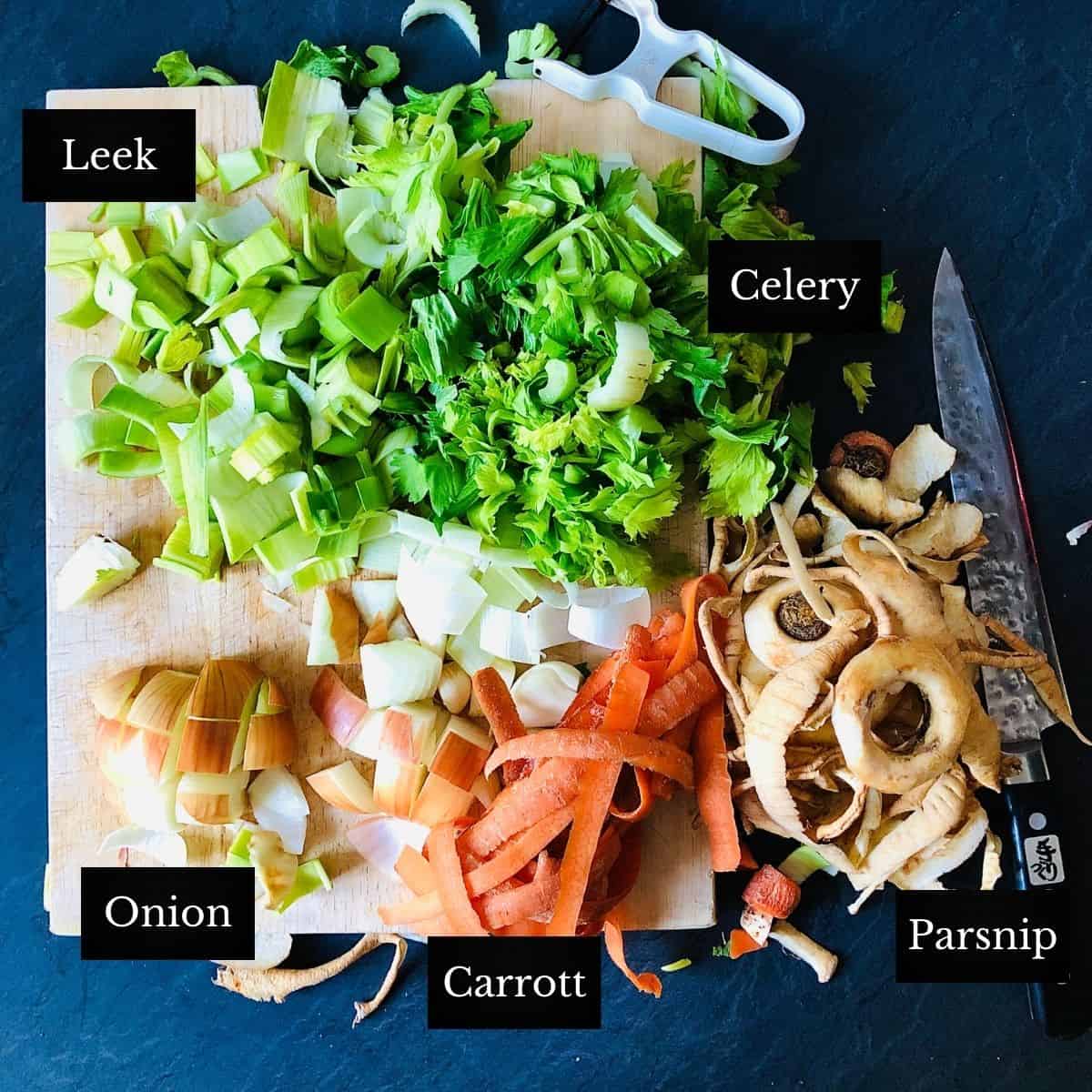 How To Make Homemade Vegetable Stock
The process is quite simple.
Add vegetable scraps to a pot. I'll also add onions, garlic, celery or leek if I have them. These help with the flavour. There is no need to peel the vegetables, just roughly chop them up.
Add the herbs, peppercorns and bay leaves.
Add water until it covers all of the vegetable scraps and bring to a boil
Turn down the heat and simmer for about an hour
If a scum (froth layer) forms on top, skim it off with a spoon.
After half an hour, let the stock cool down and strain, pressing down on the vegetables with the back of a spoon, so as to squeeze out the juices.
Heat up the strained stock and simmer for a further thirty minutes so that it reduces. This will intensify the flavours of the stock.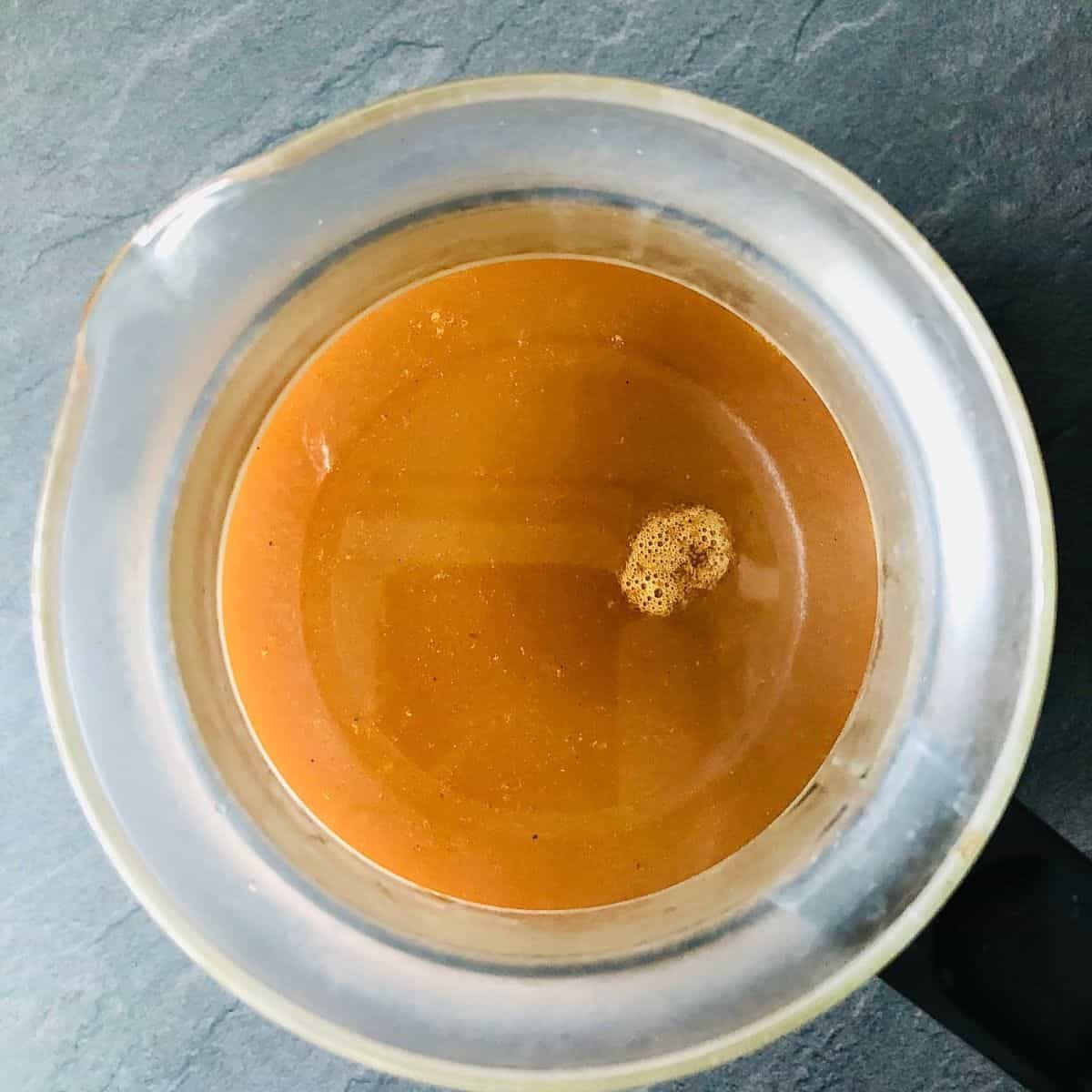 Here is a video guide to making your stock
Variations
Use vegetable scraps that you have to hand (but not potato peels.) The ones shown in this post are only a suggestion.
Storage
Freezing the stock in cube moulds is a great way to keep it for future use in handy sized portions that are easy to defrost quickly. Of course, stock that is refrigerated only will have a far shorter life than the frozen cubes.
Your could freeze the whole batch in a zip lock or other suitable container, but then you will need to defrost the whole thing. One of my frozen cubes yields about 25ml of liquid stock, so a 500ml stock requirement in a recipe would need 20 cubes.
There you go! Easy to make vegetable stock. Why not give some of my soup recipes a go:
Another kitchen hack I think you may like are my little frozen flavour bombs. Go on, have a look!