The wild garlic foraging season is short, and before it comes to an end, I have tried to come up with recipes that will preserve it, so I can still enjoy the flavour later into the year. One idea was to make batches of wild garlic chilli sauce. Keeping with the wild garlic and chilli combination, I also give you my wild garlic chilli oil in this post. Wild garlic has a milder flavour than its cultivated cousin; therefore, it doesn't overpower other flavours. This wild garlic chilli oil is flavourful but not too hot or overpowering. It goes well with noodles and even eggs on toast—a simple and quick flavour elevation for when you don't have much time to cook.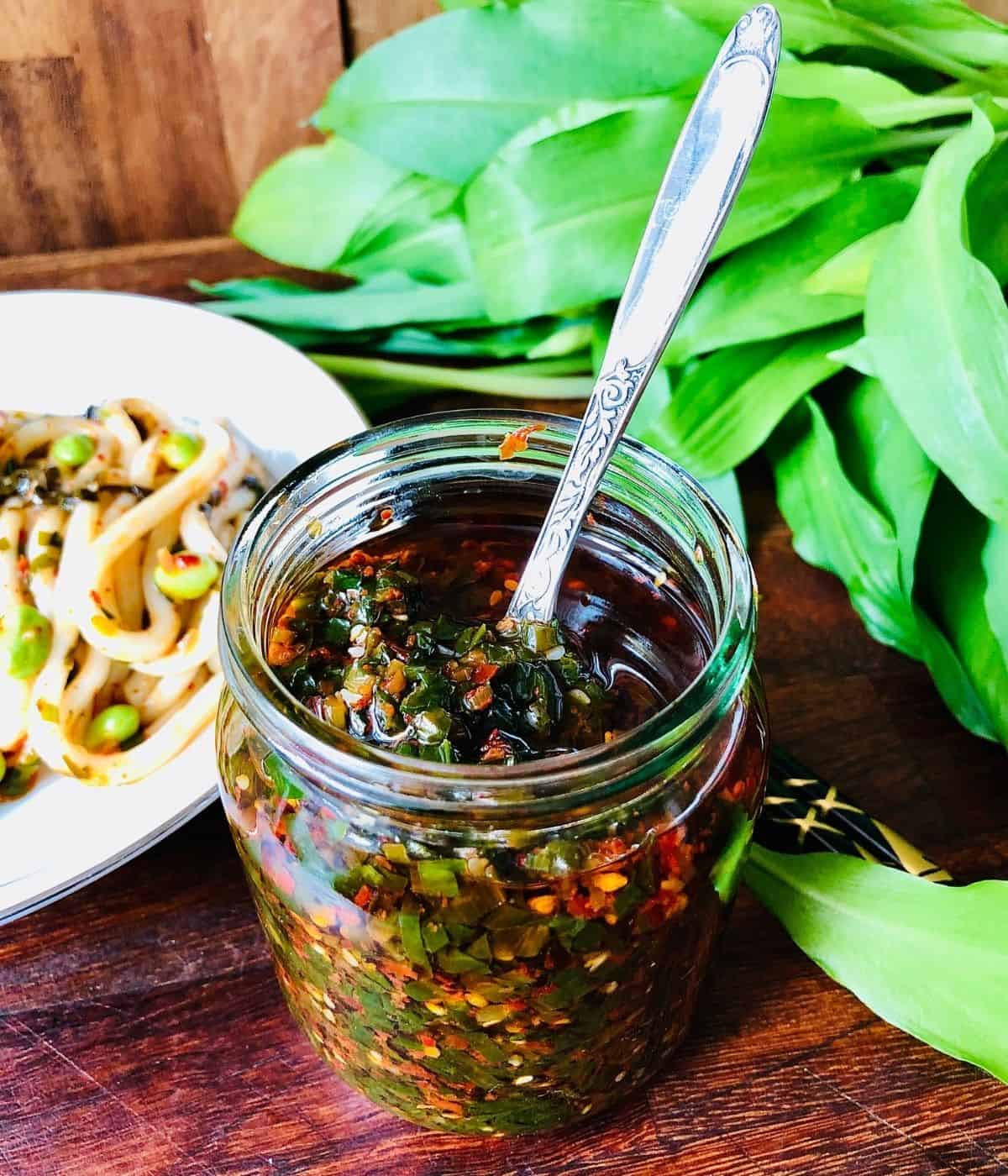 There is something very special about finding and harvesting your ingredients in the wild. I am a big wild garlic fan. It is an ingredient found growing in woodlands and is free!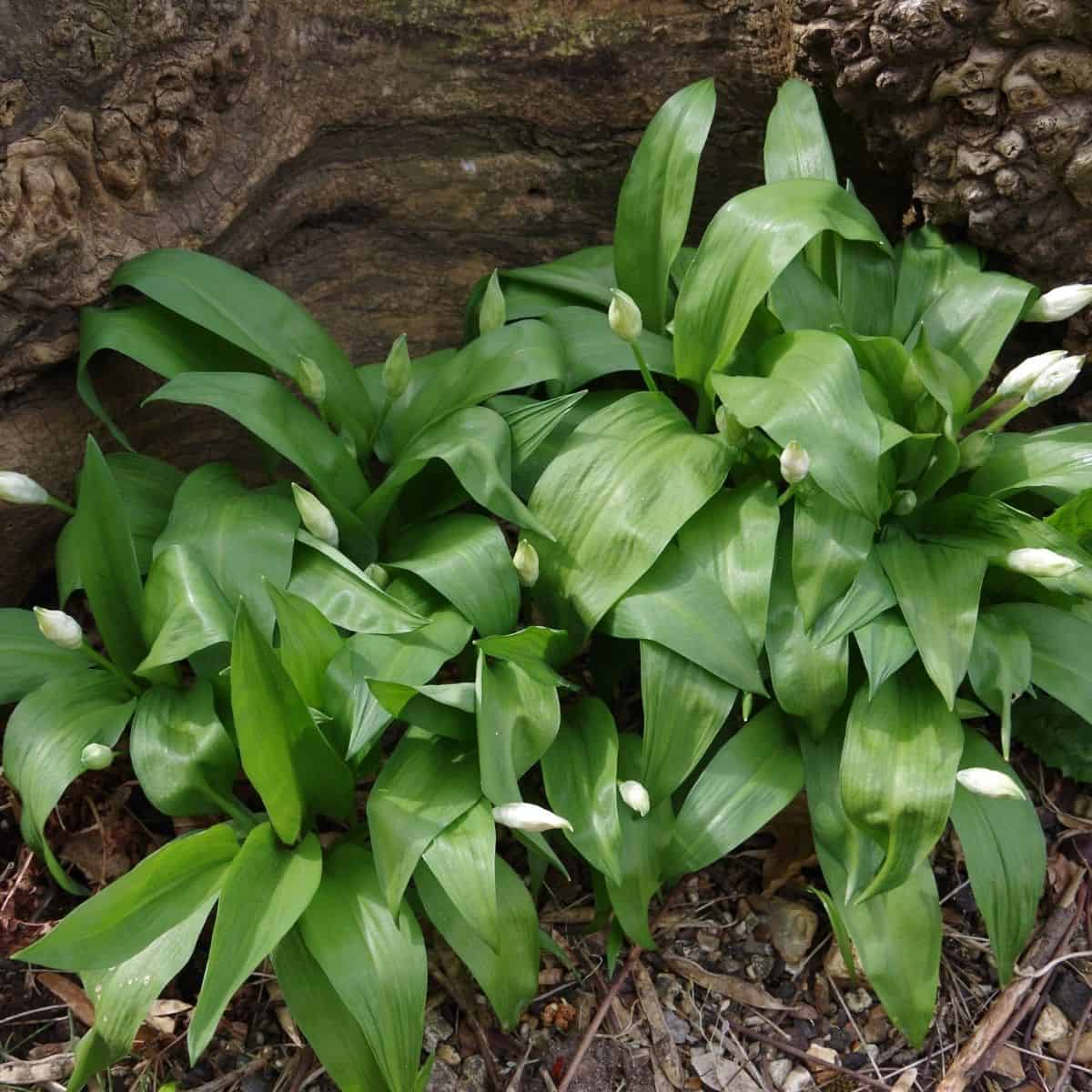 When foraging for wild ingredients, it is essential to be confident with your identification. It can be easy to misidentify a foraged ingredient and eat something harmful. For instance, wild garlic looks similar to the lily of the valley, which is poisonous. Let me say again, be 100% confident with your identification.
Please visit my noodle soup with wild greens recipe for more information about wild garlic.
Jump to:
Ingredients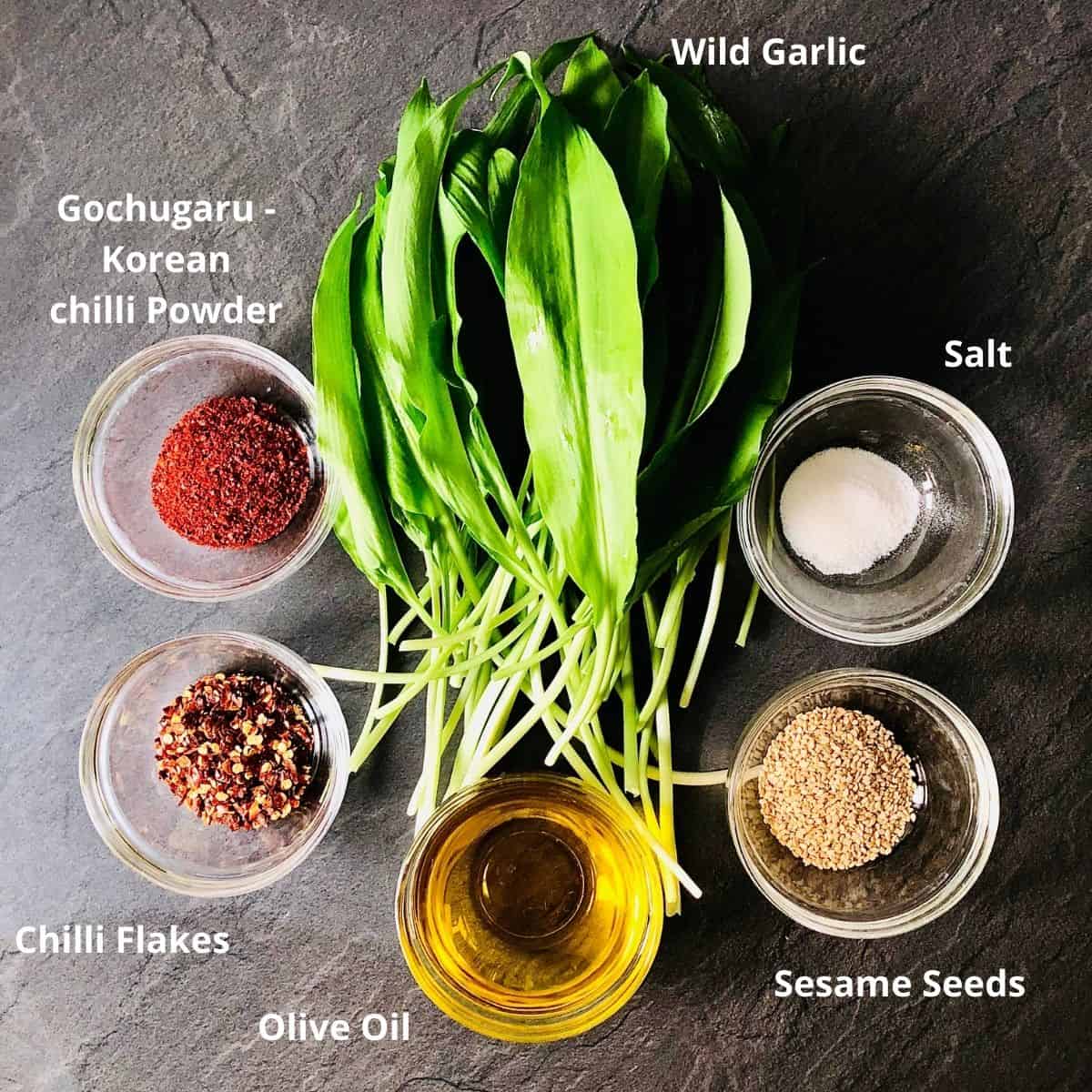 Wild garlic
Salt
White sesame seeds
Olive oil
Chilli flakes
Gochugaru - Korean chilli powder
See the recipe card for quantities.
Instructions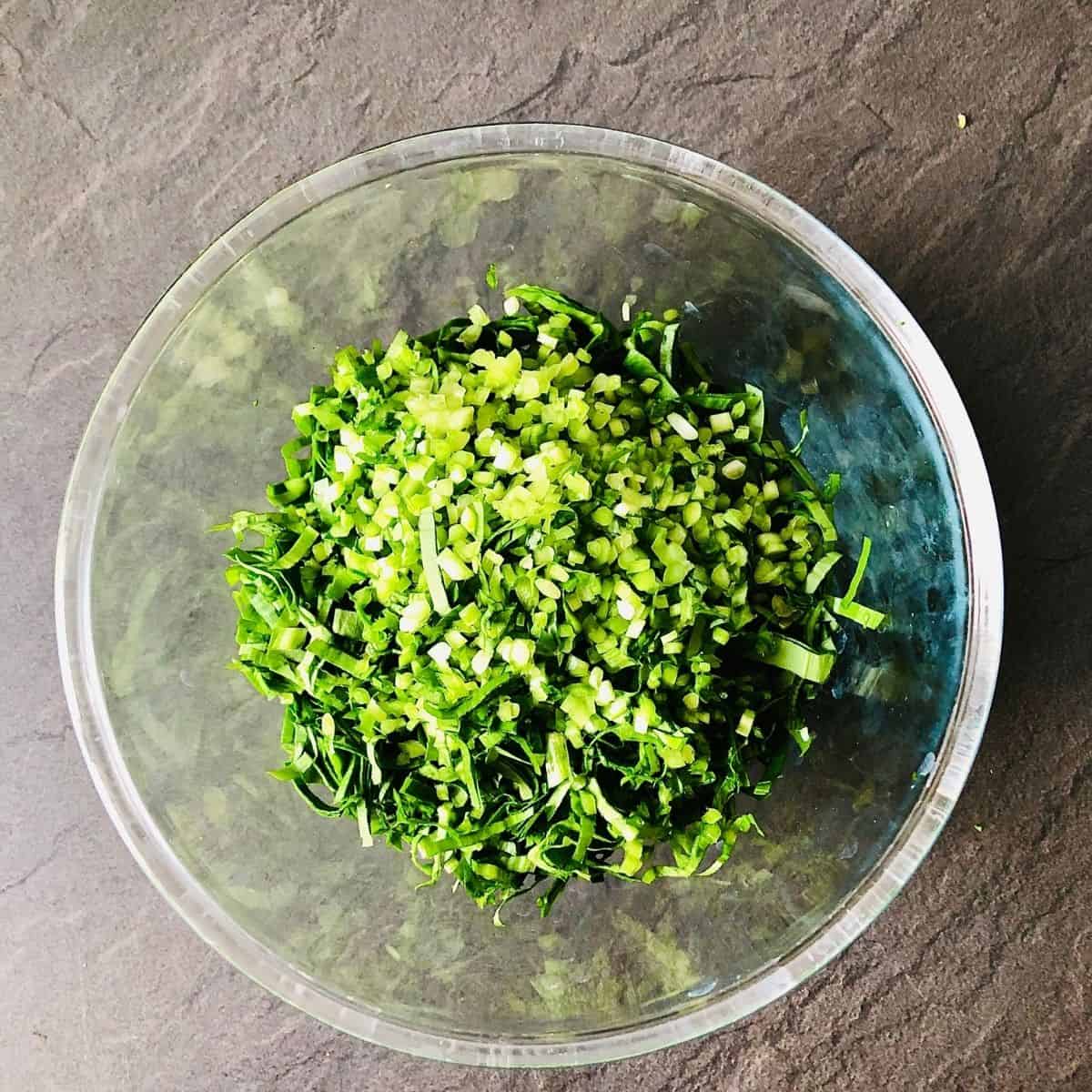 To begin, wash, pat dry and finely chop the wild garlic(including the stems)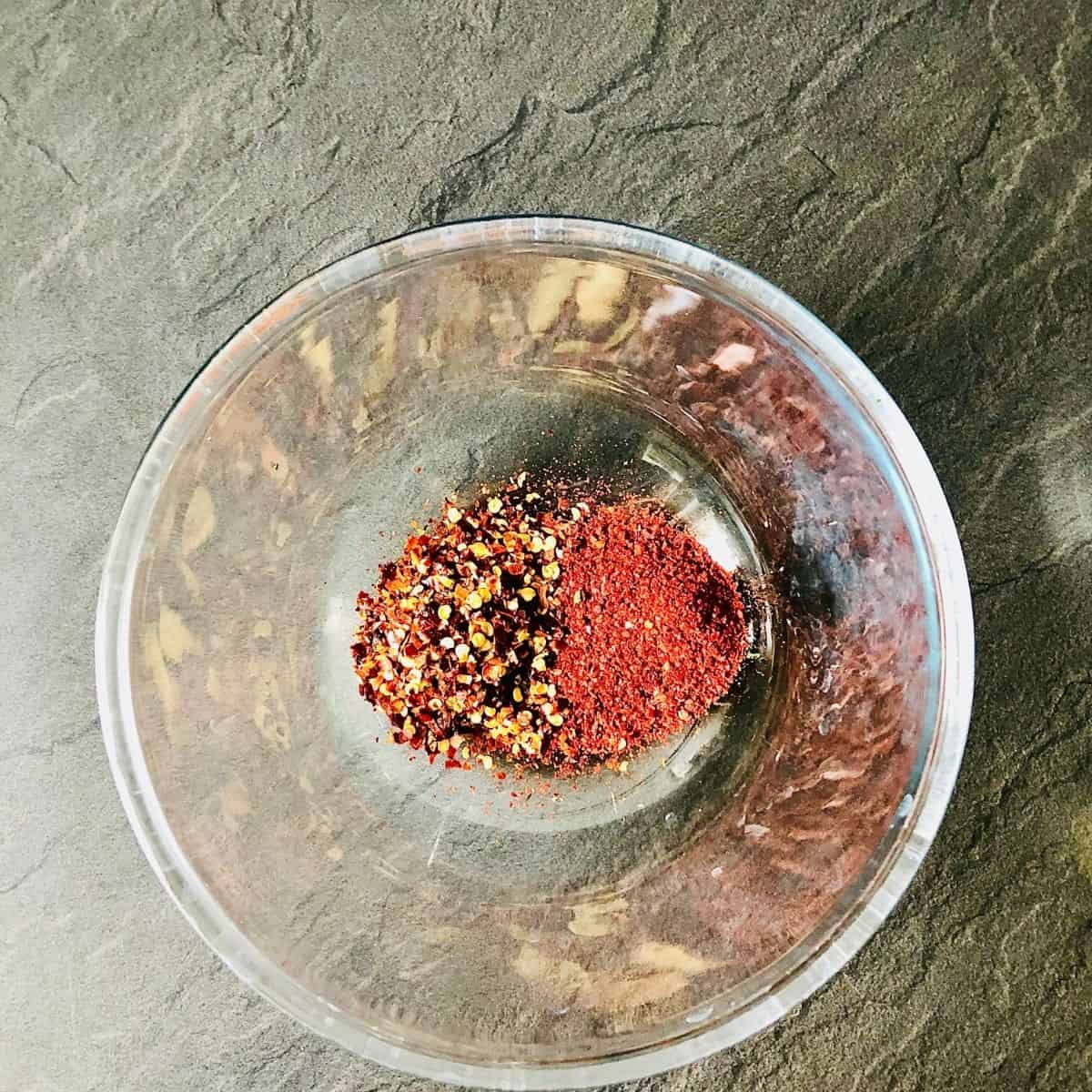 In a heatproof bowl, add the Gochugaru and chilli flakes.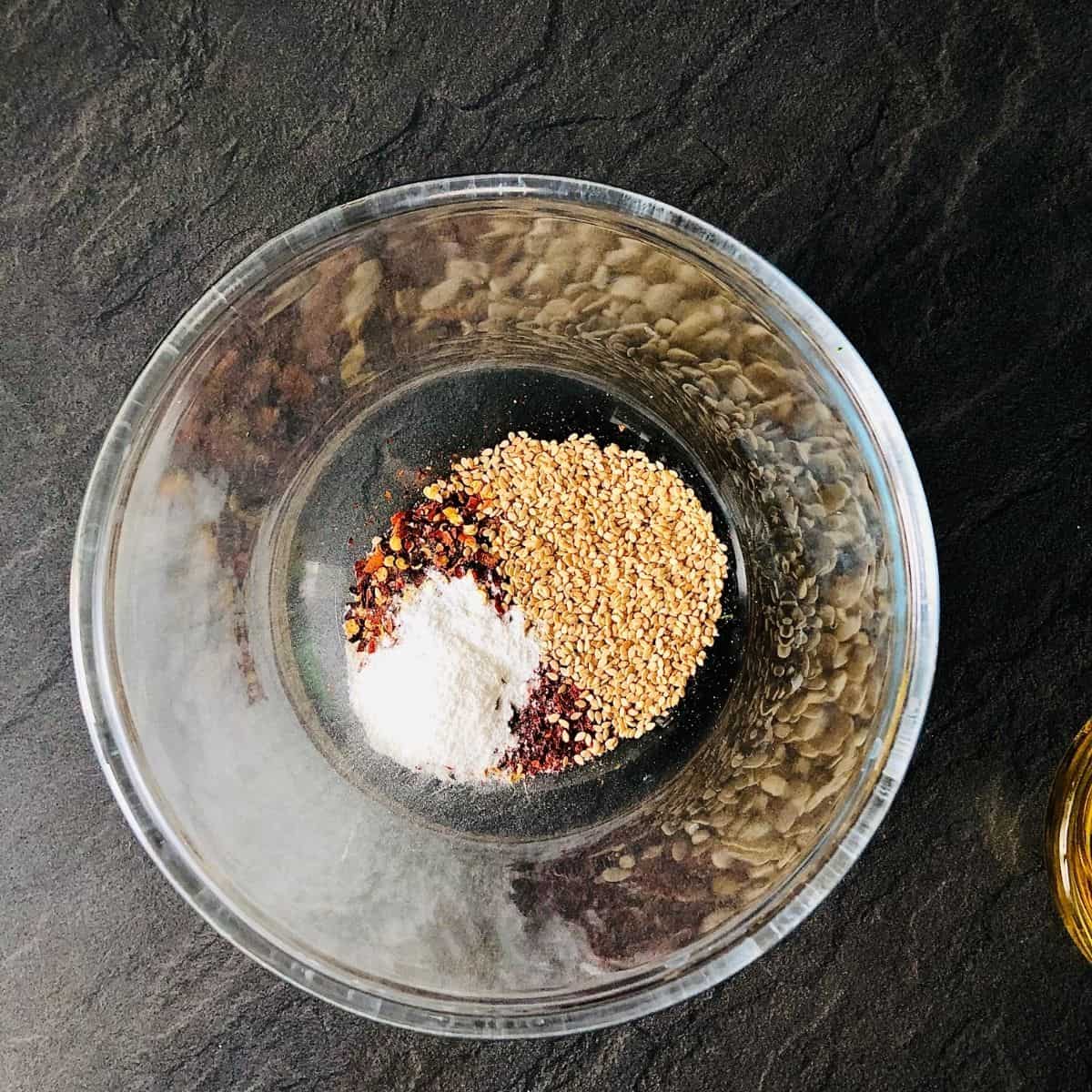 Then add the salt and sesame seeds.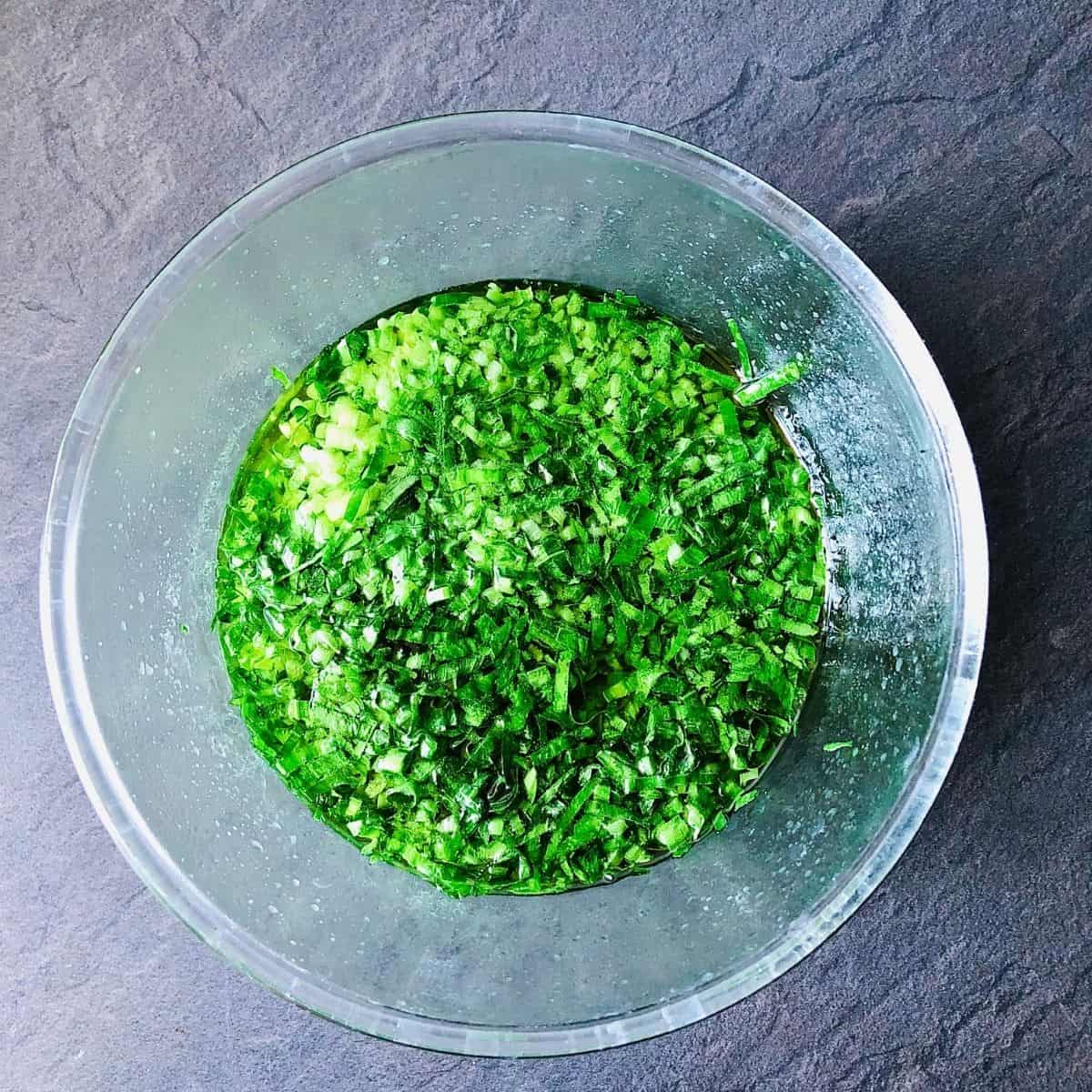 Finally, add the chopped wild garlic. Add the ingredients in the order given to ensure even cooking when the hot oil is added.
Heat the olive oil in a separate pan until it is hot but not smoking. Pour the hot oil onto the wild garlic and other ingredients.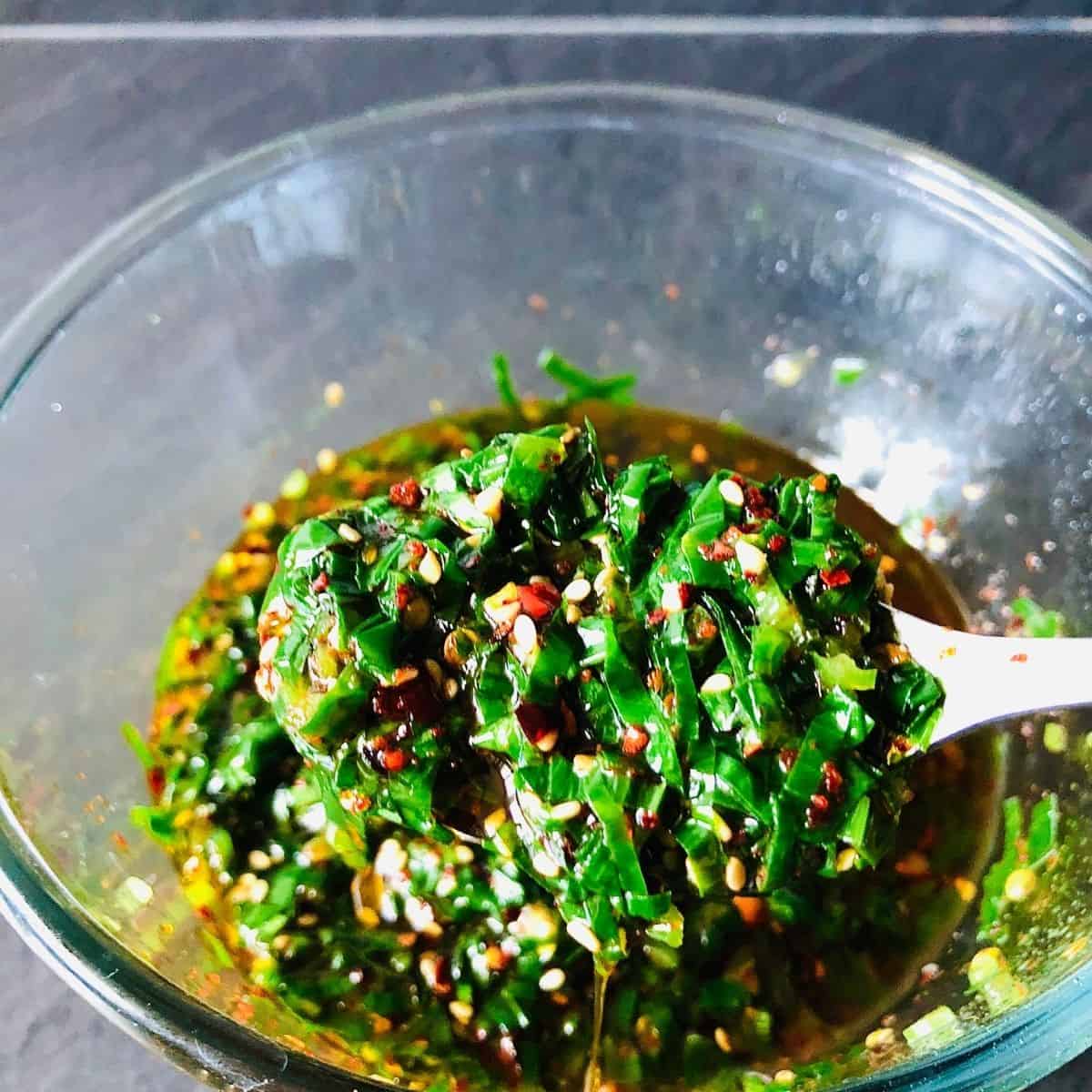 Mix the contents of the bowl well.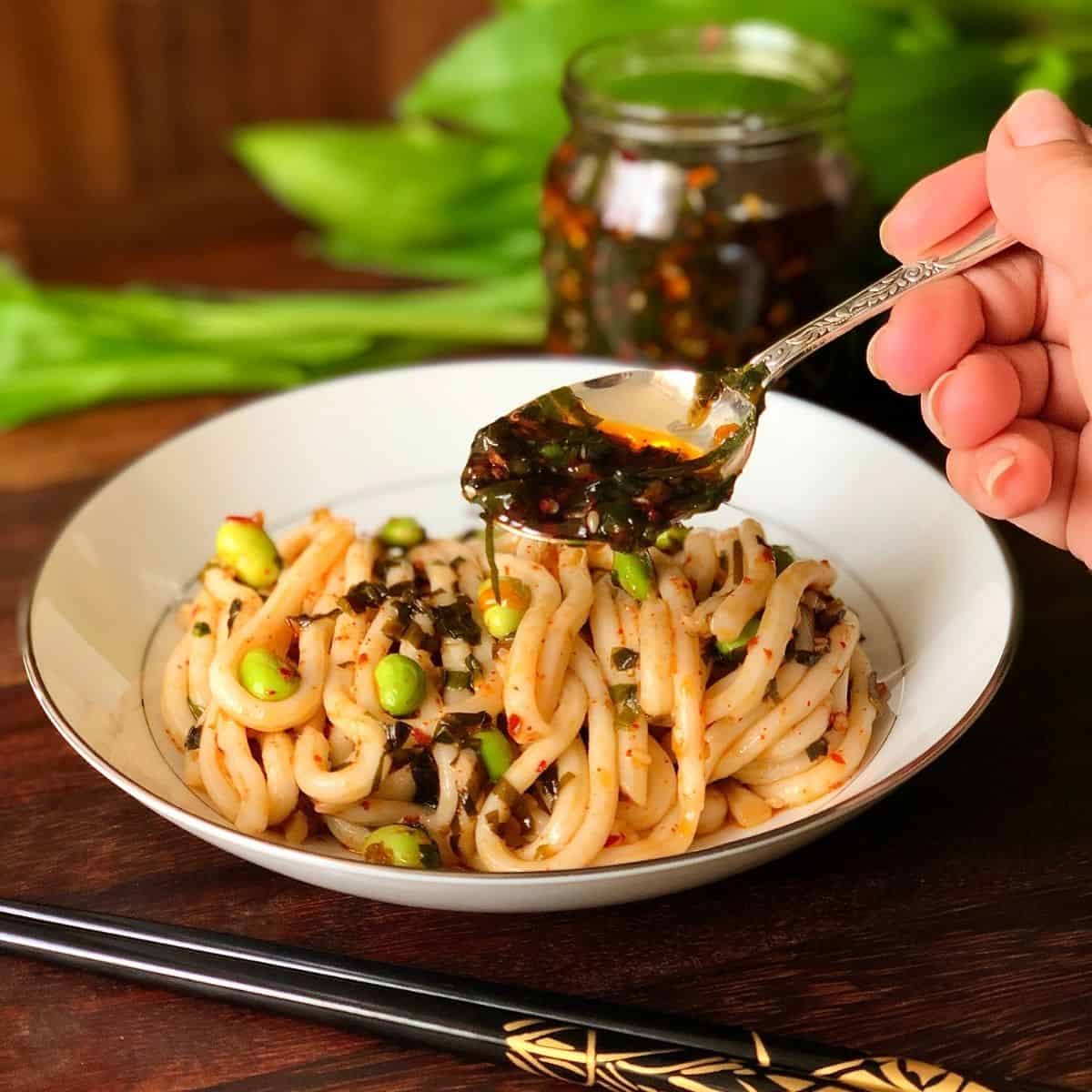 Serving suggestion: Add the wild garlic chilli oil to some noodles. Delicious!
How-To Video
Here is a video guide to making wild garlic chilli oil.
Substitutions
Wild garlic is essential for this recipe; however, if you don't have access to it, I suggest using the green part of spring onions and adding a clove or two of garlic. Alternatively, you can use foraged garlic mustard leaves, a widespread wild plant.
Storage
The prepared chilli oil can be stored in a sterilised bottle in the fridge for two months. I haven't been able to test if it stays longer. The green leaves will get darker with time.
Top tip
Use the order given in the recipe card to pile up the ingredients in the heatproof bowl before pouring on the hot oil. Doing so will ensure the wild garlic leaves get cooked and the chilli and other ingredients don't burn.
It is important to use correctly sterilised jars to store the wild garlic chilli oil. Wash the jar in hot soapy water and then place it in an oven at 100ºC for thirty minutes.
If you like this wild garlic recipe, why not check out my other wild garlic recipes:
📖 Recipe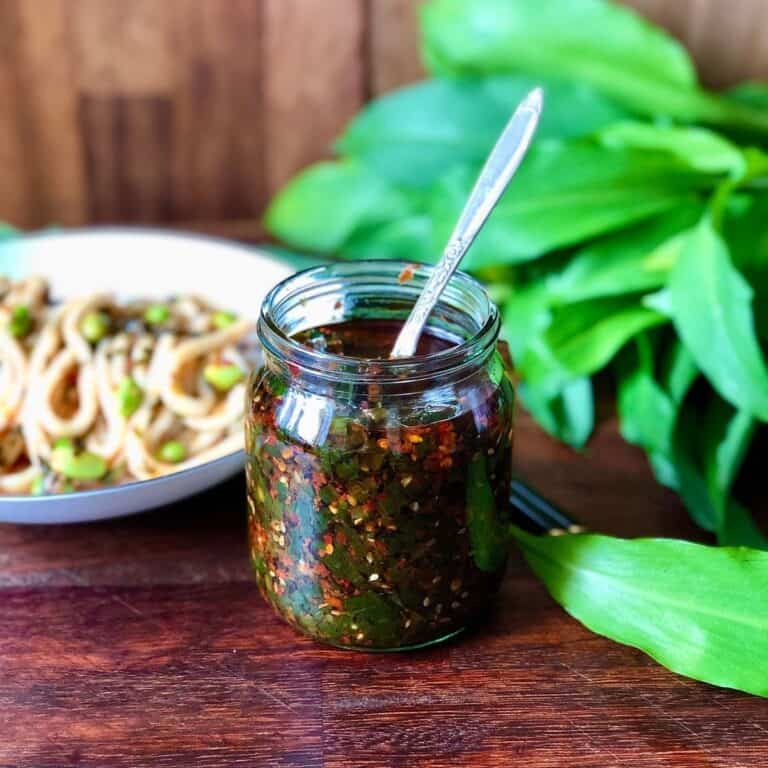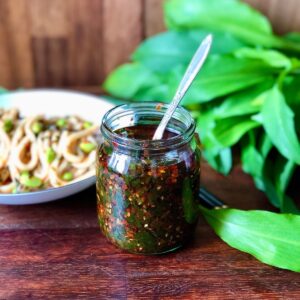 Wild Garlic Chilli Oil
Mildy spicy wild garlic chilli oil
Ingredients
90

gms

Wild garlic leaves

about 50 leaves

1

tablespoon

Gochugaru

Korean chilli powder

1

tablespoon

chilli flakes

1

teaspoon

Salt

200

gm

Olive oil

1

tablespoon

Whites sesame seeds
Instructions
Wash, pat dry and finely chop the wild garlic.

In a bowl add the gochugaru, chilli flakes, salt, sesame seeds and finally the chopped wild garlic leaves. Please stick to this order to ensure even cooking of the ingredients when the hot oil is added.

In a separate pot, heat the olive oil. It should be hot but not smoking.

Pour the hot oil over the wild garlic and other ingredients in the heatproof bowl and mix well.

Once cooled, transfer into a sterilised bottle and it's ready to use.
Food Safety
In a professional kitchen, food hygiene and safety are top priorities, and from the beginning of my training, I practised good habits and routines. Of course, practising good food hygiene and safety at home is also essential. Here are some fundamental practices to adopt in the kitchen.
Wash your hands regularly while preparing, handling and cooking food.
Wipe down countertops and high-contact points regularly.
If you cook meat and fish, do not use the same utensils on cooked food that previously touched raw meat. Use separate chopping boards for meat and fish. Wash your chopping boards immediately after use.
Thoroughly cook food to a minimum temperature of 165 °F (74 °C).
Don't leave food at room temperature for extended periods (more than 2 hours).
For more details regarding food hygiene and safety in the home, visit the UK Government's Food Standards Agency webpage.