As spring approaches, nature begins to burst forth with life after her winter sleep, and new shoots, leaves and flowers appear, and I start to get excited about what wild food ingredients I can forage for my recipes. Foraging for wild food has so many benefits for the body and mind. The produce is free from additives and chemicals, just as nature intended. I find foraging a meditative experience that puts me in touch with the natural rhythms of nature and teaches me not to take the food we eat for granted. In this roundup, I bring all my wild garlic recipes and recipes containing other foraged wild greens.
One of my first major foraging trips of the year is to gather wild garlic. Wild garlic is a member of the onion family. It grows in damp, shady areas, often in large patches. As you approach, you can't mistake the garlicky smell!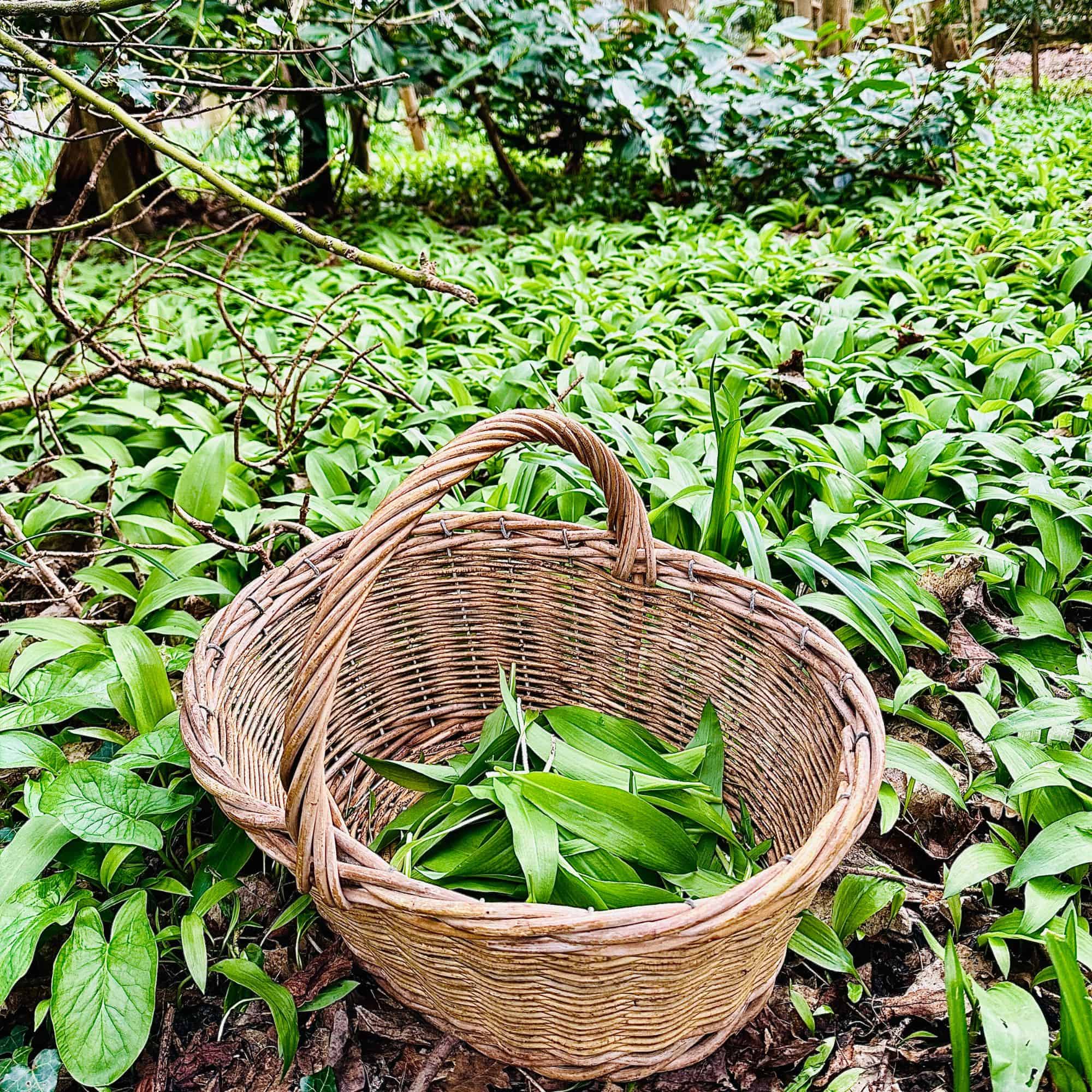 Eat the Weeds!
Of course, wild garlic isn't the only green, leafy wild plant you can incorporate into your recipes. I have also created recipes using dandelion, nettle, ground ivy and garlic mustard.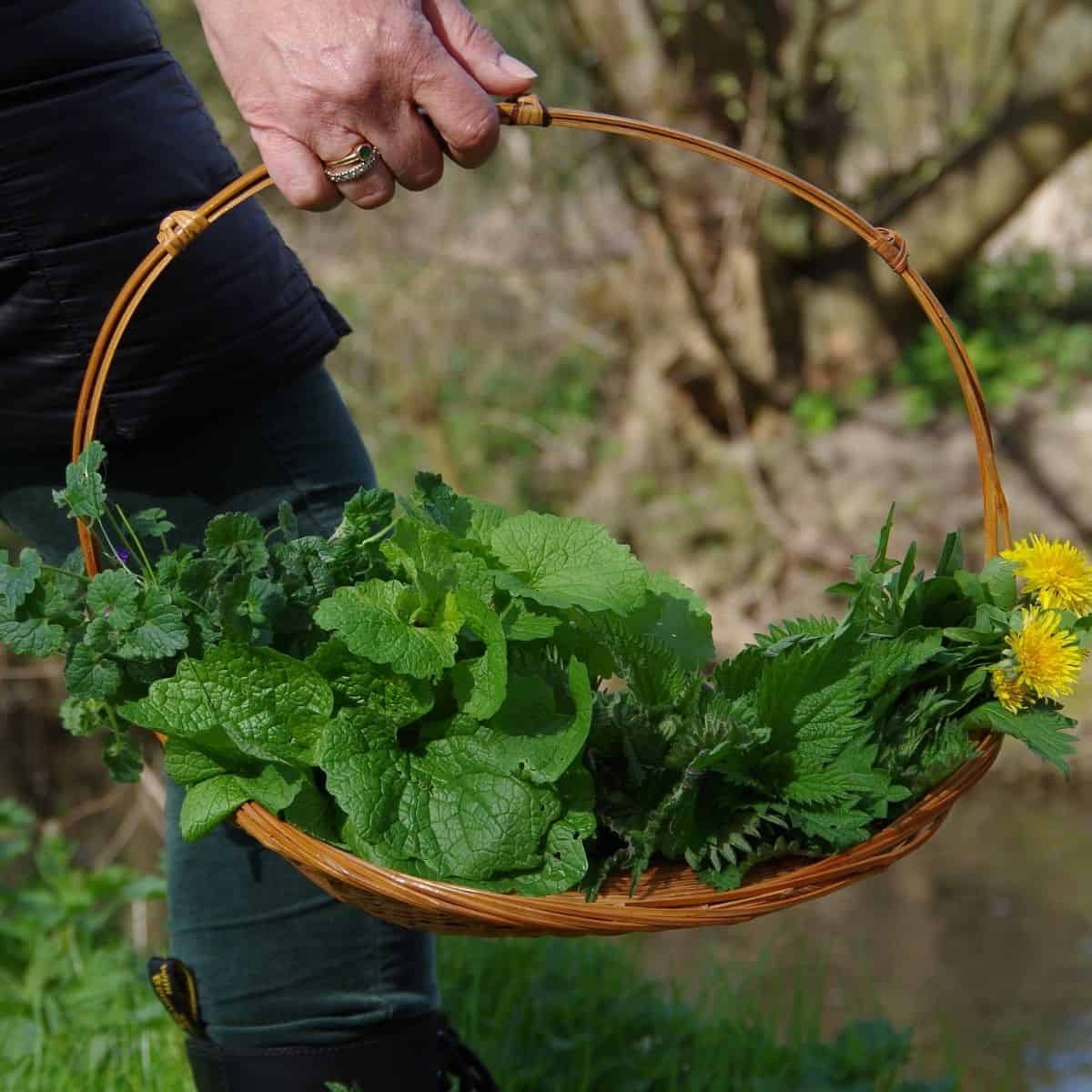 Foraging Guidelines
It is important to forage safely and sustainably. Here are some guidelines to consider:
Do your homework: You must be confident in identifying what you are foraging; otherwise, it can become dangerous, particularly if you are foraging mushrooms. Some plants like cow parsley and poison hemlock look similar, but one is deadly! Learn from an expert and sign up for a foraging course or buy a guide, like the classic "Food For Free" by Richard Mabey. Apps are available like "PictureThis" that can aid with identification. I
Seek permission: This is common courteously. Away from public rights of way, much of the land is privately owned or managed by an organisation like the Woodland Trust here in the UK. If an organisation like the Woodland Trust owns it, they often give guidelines on their websites.
Minimise damage: Be mindful of where you tread during your foraging expeditions. Don't be so single-minded about what you are out to forage that other plants become collateral damage! We are guests in numerous plant and animal habitats when foraging, so we must take utmost care.
Forage sustainably: Only take what you need. Don't pick beyond your needs, and reduce the risk of unused foraged foods in the bin. Also, never remove the roots unless it's dandelions or an invasive species and you have permission from the landowner.
Leave rare species alone: Follow guidelines in your home country. For example, wild garlic, known as ramsons in the USA, is over-foraged, so be mindful of that.