Making dairy-free ice cream can be a challenge, especially to achieve creaminess. Most recipes are either banana-based or coconut-based. Although I love both coconut and banana, these flavours can be overpowering. I prefer more subtle flavours.
I wanted to serve a dairy ice cream with my vegan plum frangipane tart and I knew neither coconut or banana would go well. My heart set upon a spiced flavour for the ice cream. I can say it turned out rather well.
Jump to: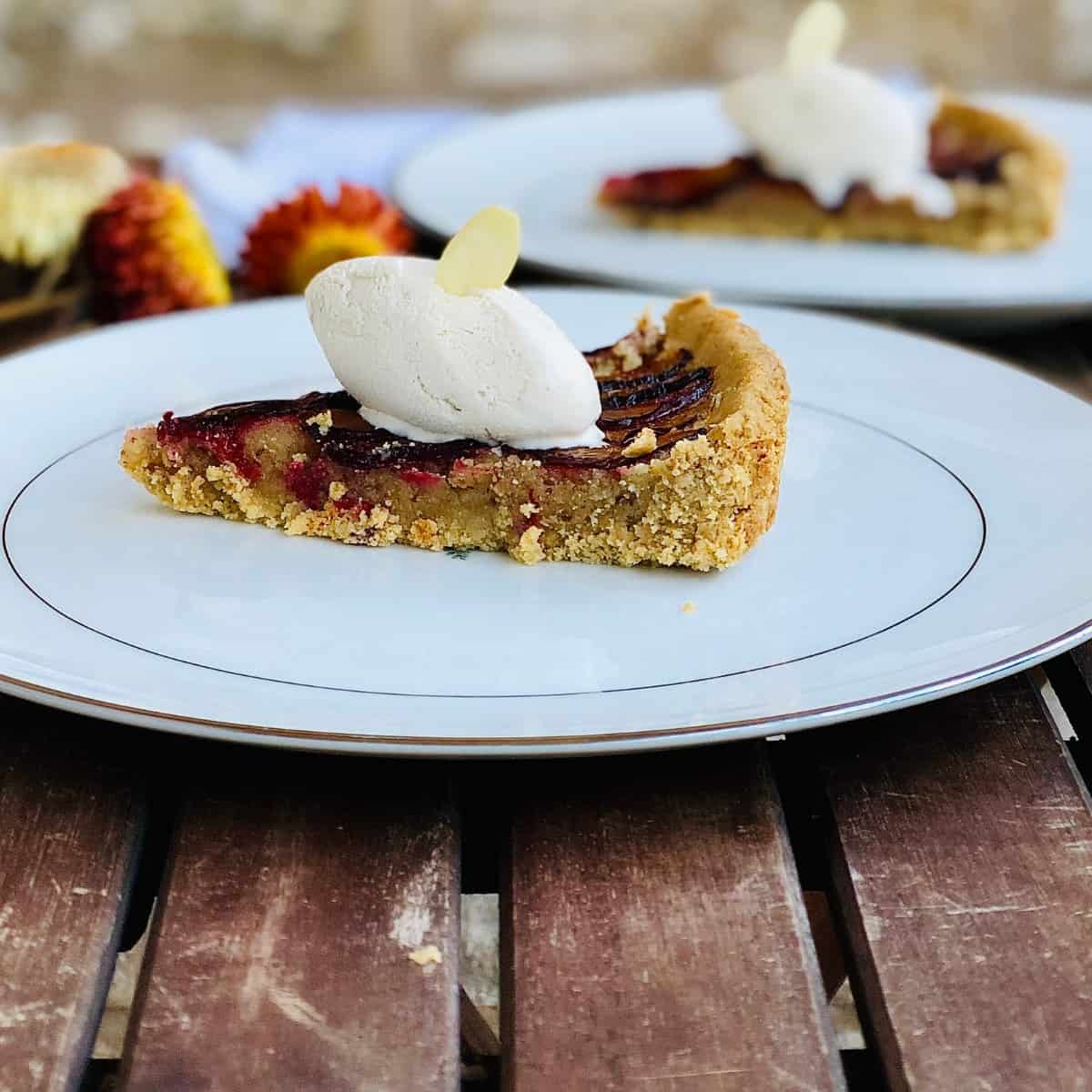 A Dairy-Free Vegan Ice Cream Subtly Flavoured With Spices
I have been experimenting with a dairy-free ice cream recipe for a while. It has been fun trying to incorporate foraged ingredients for flavour. However, this particular spiced flavour was chosen to accompany my plum tart. A combination of cinnamon, cardamom and bay gives it enough depth in terms of flavour, but it is by no means overpowering.
In order to achieve the texture and creaminess I was looking for in this ice cream, I opted for oat cream. Fortunately, Oatly has come out with whippable oat cream. It is this oat cream that gives this ice cream its creaminess.
The flavours of this ice cream pair very well with crumbles, tarts, or galettes.
Do give it a go, it is very easy to make.
I have another nice cream for you to try! Please take a look at my Lilac flower flavoured nice cream and my coffee nice cream. If you prefer an ice lolly, then try my elderflower and strawberry ice lolly
How-To video
Here is a video guide to making your homemade dairy-free spiced ice cream
📖 Recipe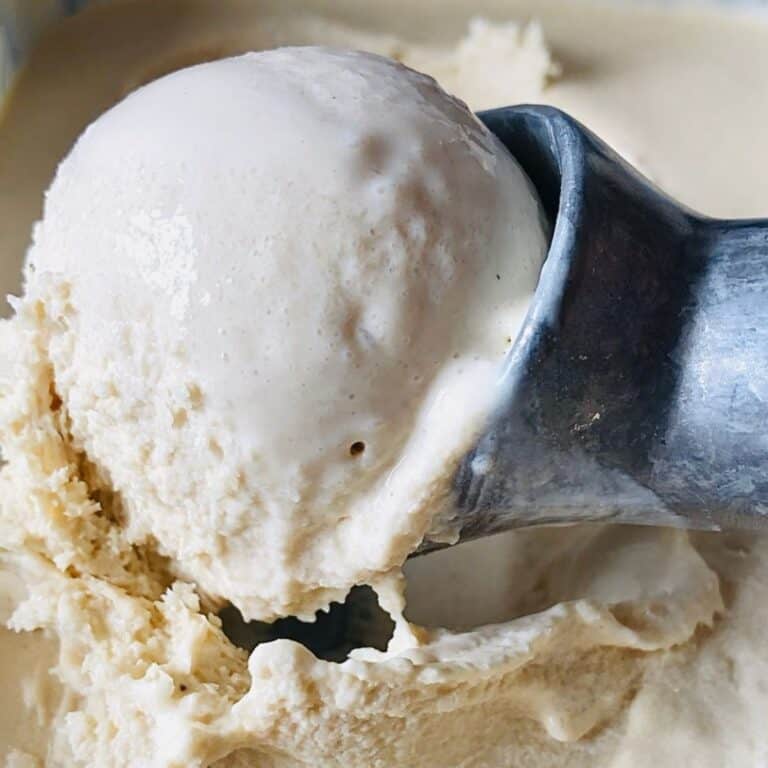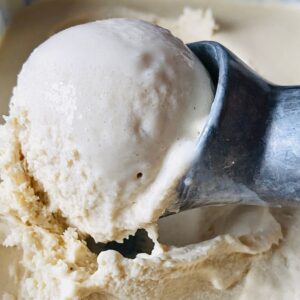 Dairy Free Ice Cream Flavoured With Spices
A spiced dairy free ice cream that is delicious on its own or with your favourite fruit tart
Ingredients
250

ml

Oat Cream

250

ml

Whippable Oat Cream

50

gm

Demerera Sugar

1

stick

Cinnamon

4

Green Cardamom

2

Bay leaves
Instructions
In a saucepan bring the oat cream, sugar, cinnamon, cardamom and bay leaves to a rapid boil.

Simmer for two or three minutes, stirring constantly from the bottom.

Set aside to cool and infuse for an hour or so.

Strain out the spices and discard.

Transfer to a freezer-safe container and mix in the whippable oat cream.

Freeze for a 6 hours till set, or overnight.

In a blender add the frozen ice cream and blend.

Transfer the blended ice cream back to the container and freeze again for about six hours or till set.

Once set, the ice cream is ready to be served.
Recipe Notes
If this ice cream is left for too long in the freezer it will firm up and become difficult to scoop. If this happens, just let it stand at room temperature for a few minutes and it will be easier to scoop.
Although this dairy-free ice cream is quite creamy, it will not be as creamy as dairy ice cream. This is because the fat content in the ice cream is very low. But that's not a bad thing.
You can alter the flavour of the ice cream by removing or changing the spices. I use this ice cream as a basic recipe for a variety of different flavours so be creative!